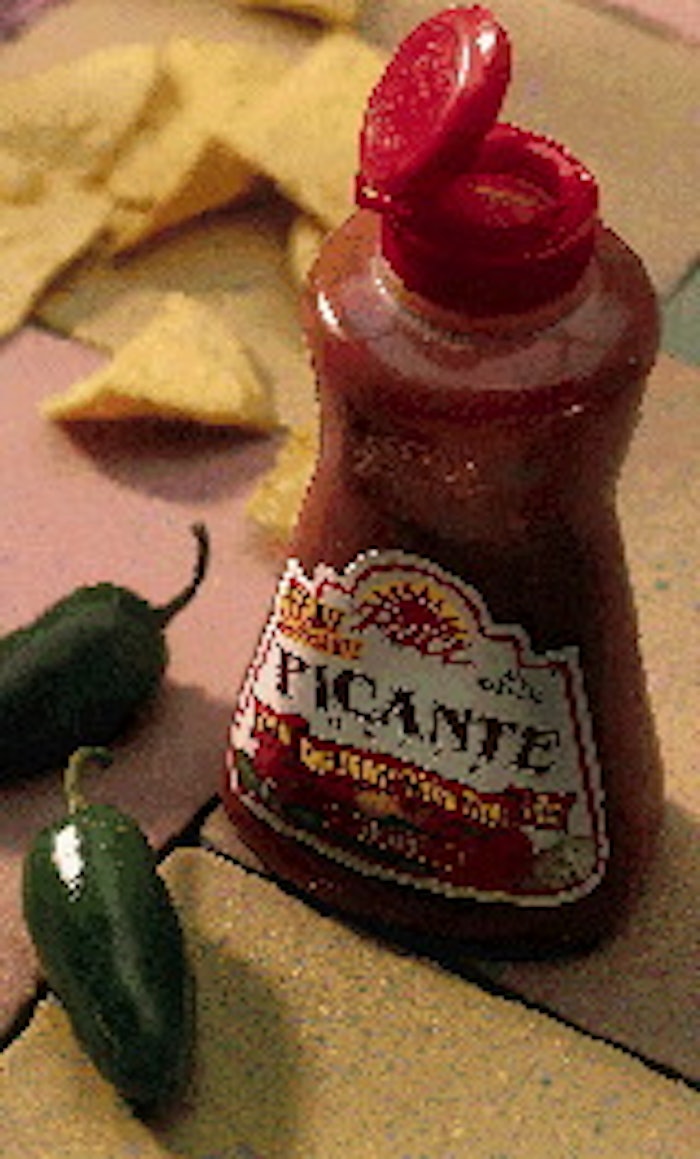 Marked with SPI's 7 code, the bottle is a multilayer container made of polypropylene and ethylene vinyl alcohol for barrier. Precise bottle specs were not available at press time, nor were plastic vs glass cost comparisons. Pre<> sumably the plastic container costs more, which, says Pace spokesperson Marc Boston, can "be justified through increased sales" that the value-added package is expected to produce.
The container is extrusion/ blow-molded by Continental Plastic Containers (Stamford, CT). It's believed to be one of the first plastic containers in the salsa and picante sauce segment outside of large foodservice sizes. After hot-filling, the container is topped by a 38-mm PP flip-top cap plus induction-sealed foil membrane from Stull Technol<> ogies (Randolph, NJ). The threaded closure sports a 20-mm dispensing orifice.
The new container will be in addition to rather than a replacement for Pace's current glass containers.
Shelf life is believed to be in the 9-to-12-month range.
Companies in this article