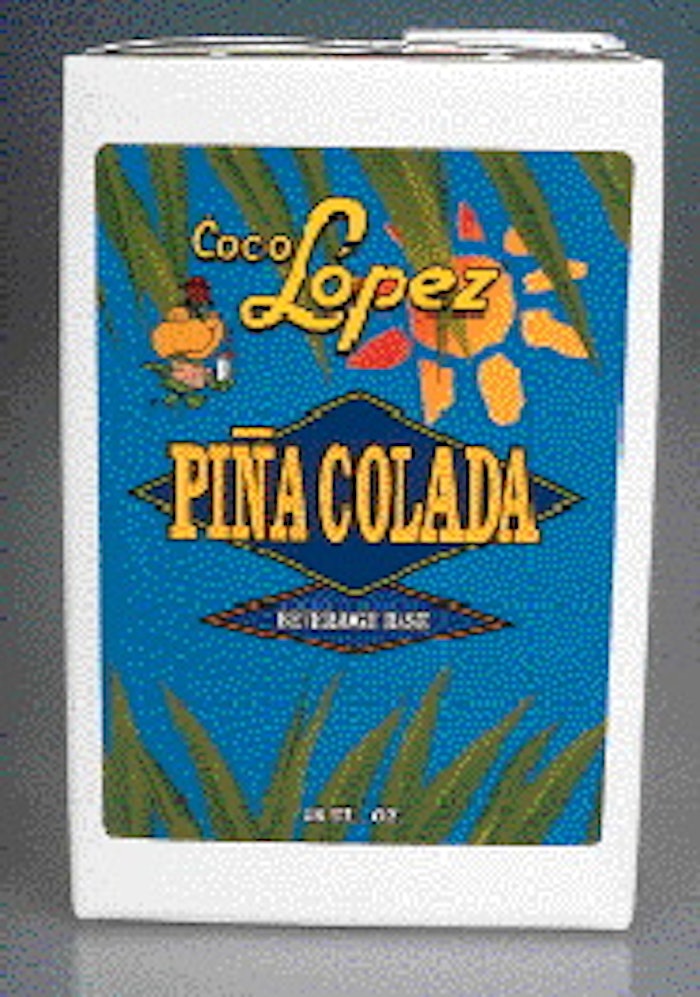 "We chose Combibloc because we were looking for a quality, reclosable package that does not need refrigeration," says vice president José SuSigmarez.
The product is packaged by Byesville Aseptics (Byesville, OH) on Combibloc's Model 405 filling machine. That machine starts with sleeves made by Combibloc of a six-layer structure whose primary oxygen and light barrier is foil. The machine erects, bottom-seals, aseptically fills and top-seals cartons two-up. A combiTop snap-reclosable fitment is applied downstream via heat, pressure and hot melt adhesive. The cartons, gravure-preprinted with a general background of yellow and black, receive a p-s label that's flavor-specific.
This marks the first time Coco L*pez has used aseptic packaging, which, says SuSigmarez, costs 20% less than cans that the firm has used for its other foodservice products.