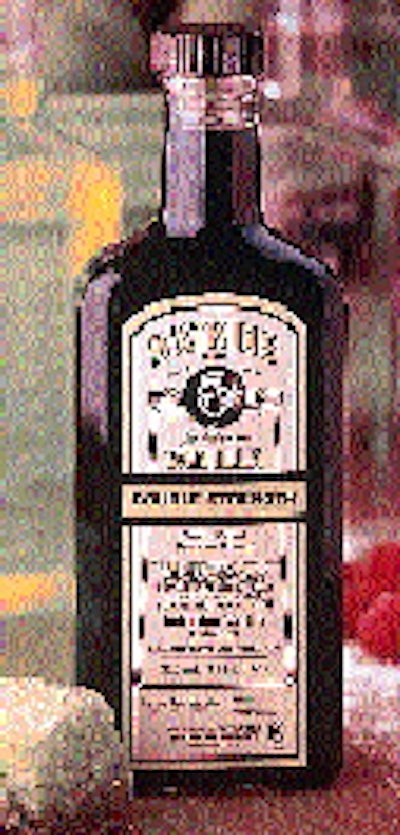 With this promise over 128 years old today, ensuring the visibility of the mark on new 11-oz polyethylene terephthalate bottles of vanilla extract was critical for Winona, MN-based Watkins. Fortun-ately, blow molder Grafco (Hanover, MD) was up to the challenge.
Perhaps even more impressive is the weight reduction gained with the new injection stretch/blow-molded bottle, available since January. It weighs 36 g empty. Its glass counterpart weighs 370 g. The PET bottle is also about 15% smaller in its overall dimensions.
Additional benefits include shorter lead times and a lower minimum order size. Plastic also allows application of an induction-sealed foil liner. It comes inside the high-density polyethylene threaded closure, supplied by Gamer Packaging (Minneapolis, MN), that replaces a metal cap and T-E shrink band.
Finally, the PET bottle costs less. Material cost savings alone is about 11¢ per unit. Additional savings in distribution costs come from the new bottle's small size and light weight.
Still, Watkins hasn't eliminated glass yet, probably in case some customers are too traditional to embrace the modern new container. These traditionalists pay a premium, however, as vanilla in a plastic bottle costs $7.29 while in glass it's $8.79.
Companies in this article