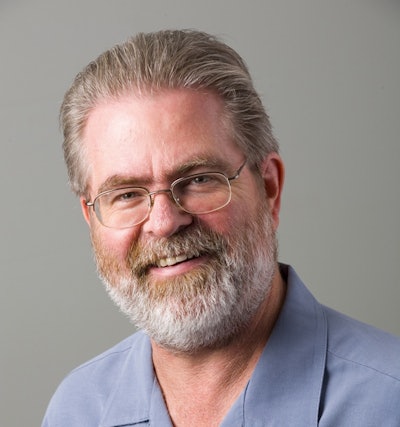 Denmark's Carlsberg Breweries set the twittersphere on fire recently when it announced plans to develop a paper bottle. And the ink was barely dry on that press release when Nestle, the largest food company in the world, launched Nestle Purina Pro Plan Renew premium cat litter in a paper bottle made by Ecologic Brands. Let's start with the Nestle Purina offering, which became a marketplace reality in January of this year.
Made of recycled and recyclable molded pulp, this container is positioned as an environmentally friendlier alternative to F-style plastic jugs. It's similar to three previous molded-pulp offerings from Ecologic: the Seventh Generation bottle for concentrated laundry detergent (2011), the eco.canister for TWC's Bodylogix protein powder (2013), and the Bordeaux-style bottle made of molded pulp for 750-mL Paperboy wine (2014) from Truett-Hurst. Like these, the Nestle Purina bottle is made by dipping molds into a fiber slurry. Two shells emerge from this process, and the shells are joined by adhesive to create the finished bottle (see video at pwgo.to/1494).
But the Nestle Purina bottle is notably different in two ways. First, it has no inner liner made of flexible film. Perhaps even more intriguing, the friction-fit cap is molded pulp as well. The three containers mentioned above all had plastic threaded closures in addition to having inner film liners.
According to Ecologic CEO Julie Corbett, part of the challenge in making the Nestle Purina container revolved around the weight of the contents. "The six-pound version was tough enough, but the larger size holds 10 pounds," she points out. She says that "overlapping flaps" designed into the package help give it the strength it needs to hold the weight.
As for the molded pulp cap, it need only be robust enough to withstand three or four reclosings. Corbett refers to an "annular ring" in the neck finish as a design feature that adds strength to the container and contributes to the friction-fit functionality.
According to Nestle Purina, the new container is filled by contract packager RitePack in Wathena, KS. An existing line there was modified to accept the molded pulp container. Closures are currently being applied by hand and small dots of glue are added to make sure the closures stay put throughout distribution.
Worth noting is that with this launch, Nestle marries a 100% natural product—the cat litter is made of corncob and cedar—with equally natural packaging. Diane Herndon, Sustainability Manager at Nestle Purina PetCare, puts it this way: "Pro Plan Renew litter is an exciting step in our [sustainable packaging] journey, combining the benefits of a corncob and cedar litter and recycled and recyclable packaging for a total product experience that eco-minded cat owners can appreciate."
Pro Plan Renew is available nationwide at PetSmart stores for about $15.50 (6-lb) or $21.50 (10.5-lb). Nestle indicates that the paper container costs more than the plastic alternative. But the firm sees this development as an important one. "The new Pro Plan Renew jug offers an exciting look at what is possible in innovative packaging," Herndon told me in a recent email. "The use of recycled material and the ability to recycle this jug really brings the product experience full circle for consumers."
Attractive front-and-back pressure-sensitive paper labels carry graphics and product info, including this note on the back label: "Our packaging is made of 93% recycled materials to help maintain our planet's valuable, natural resources."
As for the Carlsberg initiative, which is as ambitious as it is technologically fascinating, be sure to see next month's issue of Packaging World for an in-depth interview with Carlsberg's Simon Hoffmeyer Boas, Director of Corporate Communications & Corporate Social Responsibility. Carlsberg's work with ecoXpac and the Danish Technological Institute could change the way we think about fiber's role in packaging.