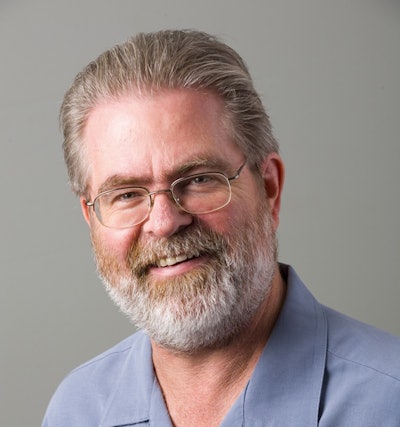 Some have even suggested that because commercial printers have so much experience putting ink on a substrate, expanding into the business of package printing should be a natural fit.
I decided to talk with one of these converted converters to see if there's any truth to this premise. The short answer is that such a transition can be made. But it's no slam dunk.
"It's so much more than putting ink on a substrate," says Juan Roque, Vice President of Miami-based Vista Color, a company that has ceased commercial printing and now does nothing but folding cartons. "There's scoring and cutting and finishing in general. And you have to invest in the right people, too."
Another "myth," says Roque, is the notion that the installation of a digital printing system—which makes it possible to meet the needs of customers having short-run requirements--is all it takes for a commercial printer to blossom into a supplier of packaging materials. "We tried it," says Roque. "The idea, of course, is that customers who order short-run quantities of 500 produced on your digital press will return to you for orders in the millions once their new product takes off. But it's tough to make money in the short-run business."
Vista Color began making their transition out of commercial printing gradually, installing a seven-color sheet-fed Heidelberg press in 1998. They also installed a flexo press for roll label printing. The carton business took off, most of it with customers in the pharma space. Labels? Not so much. The carton business may have been aided in part because the Miami region wasn't exactly saturated with carton converters. Also no doubt helpful was that before coming to Vista Color, Roque worked for a company that supplied cartons to pharmaceutical companies. In any event, as Vista Color continued to see their commercial printing business decline, they put more and more resources into carton converting. "We figured once we became 80% cartons, we'd abandon the remaining commercial printing we had, and we reached that stage about five years ago. It takes a sizeable investment to make this kind of switch, or else you'll remain a commercial printer that happens to do some packaging. And from everything we've seen, at some point you're either a folding carton converter or you're not."
Last year Vista Color moved into an 85,000 square foot facility, twice the space it had before. They took a hard look at production flow and eliminated as many touch points as possible, going from 14 to 7. In addition, important ancillary equipment other than presses was installed. Pharma customers remain at the core of the firm's business, but food, neutraceuticals, spirits, and other consumer goods are also now in the mix.
Look for other conversions to converting similar to what Vista Color has engineered. After all, the winds of change stirred up by ongoing advances in digital technology have only begun to blow.
Speaking of which, don't miss the October 23 Webinar I'm moderating on this very subject. Joining me at 1:00 p.m. Central Time will be three experts in the field of print-related digital technologies that are now emerging. They'll be delivering their take on some exclusive new research conducted jointly by Packaging World and The Graphic Communication Institute at Cal Poly. To access this free Webinar, go to http://pwgo.to/jNkES