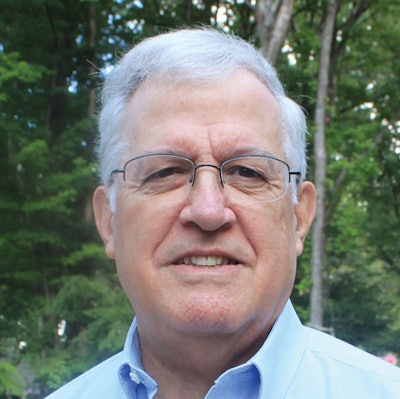 Today's glass industry is expanding the horizons of tomorrow's packaging expectations. Developments surrounding glass materials and their manufacturing processes belie the material's long-standing status as a stolid packaging option.
By many accounts the global glass packaging market is expected to grow from about $76 billion last year to about $98 billion in 2027, a 4.4% compound annual growth rate.
The growing appeal of glass packaging is driven by its GRAS (Generally Regarded as Safe) status from the U.S. Food and Drug Administration, its impermeability, non-porosity, heat resistance, and infinite recyclability. For some applications such as beverages, glass containers are easily refillable and reusable.
Still, some recent activities show that glass material converters and glass container makers are inventively increasing the number of manufacturing methods, formulations, and formats, thus broadening the material's packaging appeal even further.
Small, mobile, and modular glass container manufacturing plants are moving beyond imagining at O-I Glass. Envisioning smaller-footprint (both environmental and physical) plants that can be moved near or co-located with customers' filling lines, O-I is investing up to $240 million to build its first purpose-built MAGMA (Modular Advanced Glass Manufacturing Asset) facility. It's slated to come on stream in Bowling Green, Ky. by mid-2024. A cadre of MAGMA plants is in the works beyond Bowling Green.
O-I says MAGMA plants will have melters about one third the size of conventional glass-making furnaces and feature on/off capability to enable frequent job and color changes. Among MAGMA's touted "advanced technologies and innovative processes" is ULTRA, an O-I innovation to reduce container weights by up to 30% without sacrificing performance levels.
If you're carrying a smart phone, you probably have a piece of break-resistant aluminosilicate Gorilla Glass from Corning Glass in your pocket or purse. It's used to protect the screen of your phone. When used to make vaccine vials, Corning's aluminosilicate glass, branded Valor, resists breaking over a range of extreme temperatures that the vialed vaccines are likely to experience. Valor is challenging borosilicate glass for the vaccine vial market. Schott Glass produces the lion's share of borosilicate glass vials for vaccines that need to be held at temperatures between -50°C (-58°F) and -15°C (5°F).
SiO2 Materials Science, another challenger for the vaccine vial production market, offers a plastic/glass hybrid under the brand name Vyterial. At its core, SiO2's tri-layer hybrid features a thin injection-stretch molded, medical grade cyclic olefin polymer (COP) or copolymer (COC) vial. The interior surface of the plastic vial incorporates a three-layer barrier coating of amorphous silicate applied via a modified plasma-enhanced chemical vapor deposition (PECVD) process.
Finally, imagine this: Glass that's both biodegradable and biorecyclable. That's the development claim of a team of researchers from the Chinese Academy of Sciences led by Professor Yan Xuehai of the Institute of Process Engineering (IPE).
Dr. Yan and his team applied for a patent for their development, which they described in a paper entitled, "Biomolecular glass with amino acid and peptide nanoarchitectonics" published in the March 17, 2023 issue of Science Advances.
The research team used biologically derived and chemically modified amino acids and peptides to make "a family of eco-friendly glasses." The biomolecular glass was further processed via conventional glass molding and additive manufacturing into glass with both biodegradability and biorecyclability features. The researchers then tracked the glass-forming ability, glass-transition-related kinetics, and thermodynamic parameters of the material, as well as its in-vitro and in-vivo degradability.
"Using glasses derived from molecules … we created a variety of glass components by both 3D manufacturing and mold casting. The concept of biomolecular glass, beyond the commercially used glasses or plastics, may underlie a green-life technology for a sustainable future," Yan says. "However, the biomolecular glass is currently in the laboratory stage, and far from large-scale commercialization."
---
Companies in this article