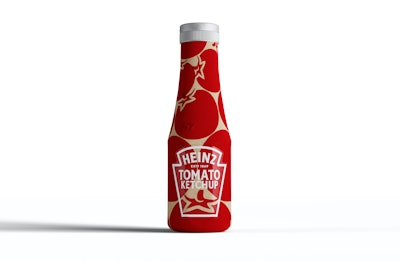 Kraft Heinz announced in May that it's teaming up with Pulpex to develop a paper-based, renewable, and recyclable bottle for its ketchup. While it's not the first Consumer Packaged Goods brand to explore the use of Pulpex paper bottles—Diageo, PepsiCo, Unilever, and Estée Lauder, among others are already exploring the technology—Heinz is the first sauce brand to test the potential of the bottle for condiments.
Says Rashida La Lande, EVP & Global General Counsel and Chief Sustainability and Corporate Affairs Officer at The Kraft Heinz Company, "We hope to bring this bottle to market and to be the first sauce brand to provide consumers this choice in their purchasing decisions, as many consumers today are looking for more sustainable packaging options."
Notes the company, its collaboration with Pulpex...
Continue to the full article here: Kraft Heinz Explores Potential of Paper-Based Ketchup Bottle