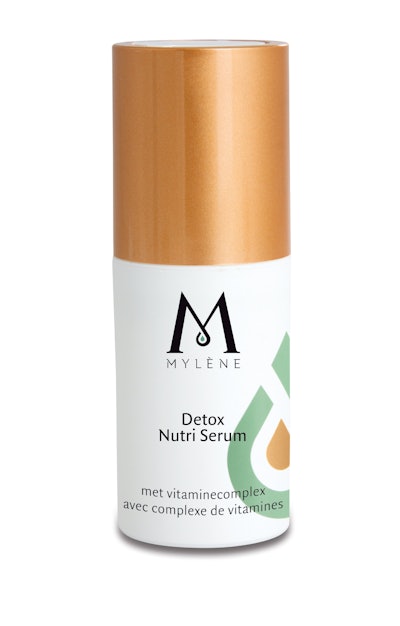 The Detox collection comprises four products that protect skin against the "new aggressors" of modern life such as pollution and sunlight. The fine Detox Face Cream is rich in anti-oxidants to form a protective layer over the skin and create a barrier against pollution. The Detox Nutri Serum contains vitamins and a unique carotene complex that protects skin against the harmful effects of the sun.
The Twist-Up dispenser comes from RPC Bramlage. It combines effective protection of the products' natural ingredients, on-shelf appeal, and maximum convenience for the consumer. The dispensing head is hidden to protect the contents. It is revealed by turning the upper part of the container to allow controlled dosing and hygienic application of the cream.
To reflect the premium image of the products, the 50-mLTwist-Up for Detox Face Cream and the 30-mL size for Detox Nutri Serum feature a lacquered brass upper section. The white base is screen-printed in two colors and hot-stamped with the eye-catching Mylène branding to create a strong family image with the other two products in the range.
Companies in this article