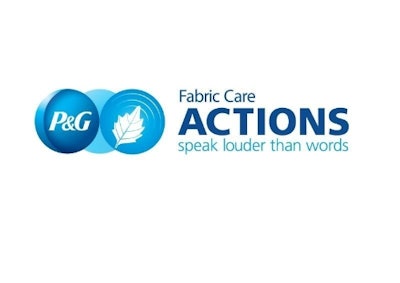 Procter & Gamble Fabric Care has announced that it is undertaking a new environmental initiative whereby 230 million bottles of flagship brands like Ariel, Dash, Lenor, and Unstoppables will soon be made from up to 50% post-consumer recycled plastic. If laid end-to-end, the 230 million bottles represent the distance from the North Pole to the South Pole. The first P&G Fabric Care bottles impacted by this announcement are expected to be on sale in retail stores in the first half of 2016.
Says Gianni Ciserani, Group President of Global Fabric and Home Care, "At P&G, when it comes to sustainability, we believe that actions speak louder than words. The increase in Post Consumer Recyclate in the packaging of our Fabric Care brands is a huge step in the right direction. We want to make it easier for consumers to choose sustainable brands whilst continuing to deliver superior product performance.
"I'd like to continue this momentum in the future by partnering with organizations that can provide recycled materials globally. This will allow us to increase the amount of recycled plastic in more brands andgeographies. When it comes to recycling, everybody has a part to play. Join us on this journey to eliminate packaging waste everywhere."
Through this initiative, the amount of incremental recycled material that P&G Fabric Care will use per year increases by 3.8 kilotons. This action, says P&G, is part of its commitment to take significant steps to increase the amount of recycled material in its packaging. The company vision is to make 100% of its products and packaging from renewable and recycled materials. This means conserving those natural resources that would have been used in the production of new plastic.
This recent announcement represents the fourth environmental action by P&G Fabric Care in a period of just 18 months. Others include its announcement that it will end the use of phosphates in its detergents globally, its launch of a community center in Kenya, and its partnership with DuPont to introduce cellulosic ethanol into Tide detergent.
Companies in this article