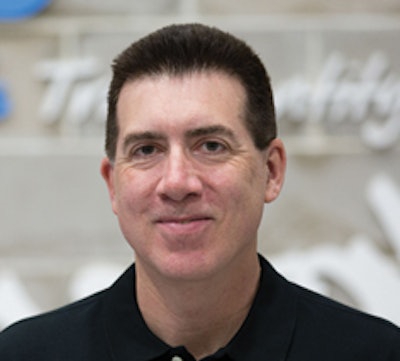 Packaging World:
Can you describe CARiD.com's business, and the overall auto aftermarket sales business?
Mark Atwater:
CARiD.com is an e-commerce retailer of all things automotive, based in Cranbury, NJ. We carry everything from basic repair and maintenance parts to accessories such as floor mats and window visors to performance and racing equipment. We also maintain one of the largest online custom wheel and tire selections. We serve all levels of automotive enthusiasts, from the do-it-yourselfer home mechanic to custom shops and dealers. CARID.com has become one of the fastest-growing aftermarket automotive online retailers by offering the widest variety of parts, using state-of-the-art technologies, and employing the most dedicated and creative team members in the industry.
We see the automotive aftermarket business climate improving yearly. This business is directly tied to the overall health of the economy and the sales of the original equipment car manufacturers. The automotive aftermarket show in Las Vegas this past November was the largest and most attended in the past several years; that fact alone is a key indication of the health and growth of our business. We see more of this business going online in the future, where only the larger players by size and scope will be best suited to capture this increased business.
What are the key packaging materials you use, say, for wheel/tire shipments?
We constantly strive to improve our packaging for both wheel and tire shipments and wheel-only shipments. For the wheel and tire shipments, for instance, we now use a 1∕4-in. dense foam-ring covering to cover the face of the wheel versus 1∕8-in. foam sheets for custom-painted, three-piece, monoblock, or stainless-steel lips.
We understand that despite its best efforts in packaging, CARiD.com found itself handling on average 200 returns a year due to damaged wheels, which can run from $500 to $5,000. Can you tell us a bit about how the company resolved those problems?
To create a packaging system for wheels that significantly reduces damages during transit, we teamed with United Parcel Service, specifically the UPS Package Design and Test Lab (pwgo.to/1532) to create a packaging system for wheels that significantly reduces damages during transit. The process included:
• Three rounds of testing with certified engineers using real-world package transport scenarios to simulate a real-world situation
• A unique packaging solution that consists of a combination of foam, protective dividers and layers, and multiple boxes to form a 2-in. barrier around the wheel
• Reduced vibration and float, resulting in less scuffing or scratching, or more serious damages.
Since the new packaging we have cut that number down to around 40 annual returns, even with the substantial growth that our business has had in that time.
(For specific details on the CARiD/UPS case history, visit pwgo.to/1533)
Since making the change in materials, have you heard feedback from consumers, either individuals or retail consumers? And how do you determine ROI from your efforts to reduce product damage via packaging changes?
Wheels are a very emotional purchase for most people, and they completely change the look of a car. Our wheel and tire customers don't have to worry that they will receive a wheel that is unusable or that they will have to wait for a replacement wheel to be sent to them before they can use them. Because of new packaging we are able to deliver perfect wheels 99.9% of the time and almost all of the feedback we receive is to thank us, along with sending us pictures of their cars.
The wheels-only package was redesigned and approved by UPS, allowing us to combine two wheels in one package instead of shipping the customer four separate packages. This saved us money as it is cheaper to ship two larger packages than four smaller ones when you consider the UPS freight and assessorial charges. We justify the cost not by a dollar figure, but by exceeding our customers' expectations byensuring they receive the product the first time in pristine condition. The cost of having to provide a replacement wheel that may or may not be immediately available is far greater than the extra packaging costs.
In your packaging material considerations, do you specifically work to improve the environmental/sustainable element of your packaging?
All of our outer [paper or corrugated] boxes at the moment are "new" due to the strength required to ship the product. The board corners inside the wheels-only boxes are all made of post-consumer recycled board. We will review this periodically to see what is available as we wish to be environmentally responsible.
Overall, can you describe the importance of packaging to CARiD.com's success?
E-commerce retail offers customers many services that previously were unattainable with brick-and-mortar shopping, including product reviews, price comparison shopping without driving, and the ability to find much larger product selections than previously available. What e-commerce retail lacks is the in-person interaction at point of purchase and the instant gratification of having that product in your hands the minute it is purchased. Packaging is paramount in the satisfaction of our customers. It is their first hands-on interaction after ordering from us, and without quality protection our customers can receive their product in less than perfect condition. That is an unacceptable experience for our customers and it is a priority for us.