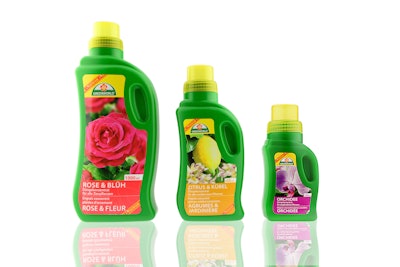 The HDPE bottles were created by the RPC UK Design Studio and are blow-moulded in classic green by RPC Kutenholz, in 250-mL, 500-mL and 1-L sizes.
They incorporate a user-friendly easy-grip handle and a sight strip, which allows the user to establish the fill level and measure out the desired quantity precisely, using the measuring cap.
Another feature of the new container is its functional base, developed by RPC Kutenholz, which enables the bottle to withstand an internal pressure of more than 0.7 bar and means no degasifying cap is required.
"RPC Kutenholz impressed us with their knowledge and enabled us to market a revolutionary bottle series at the start of spring," comments Hans Cordes, Works Manager at ASB Greenworld.
Companies in this article