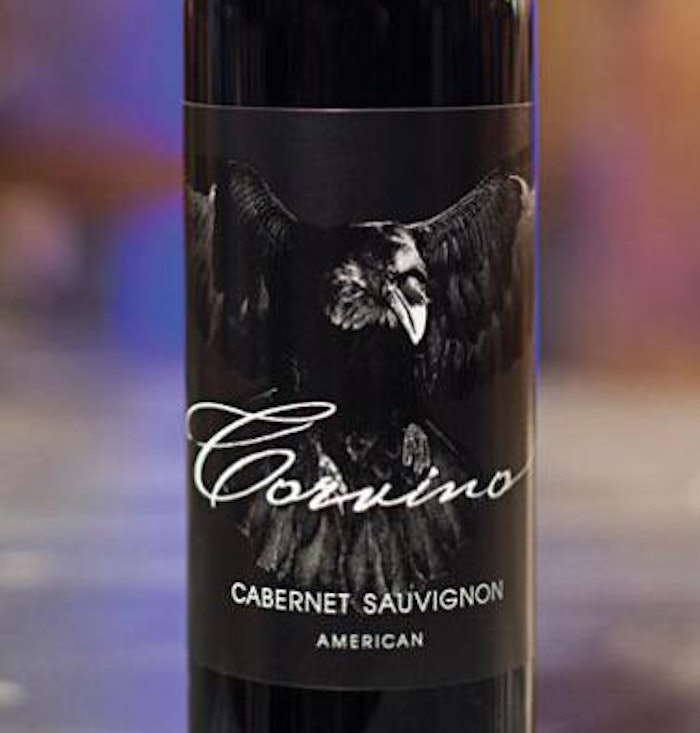 Warehouse Winery, St. Louis Park, MN, specializes in the blending of Minnesota's finest cold-hardy grapes with freshly selected varietals from Northern California and aging them in oak barrels. The winery markets more than 19 blends and straight-up Minnesota and California varietals. Warehouse Winery's Chenin Blanc No. 6 and Cabernet Savignon No. 9 won the 2012 Best of Minnesota awards for white and red wines.
Glass bottles, tamper-evident neck shrink sleeves, and neck shrink sleeve application equipment are supplied to Warehouse Winery by Kaufman Container. The corks are supplied by World Cork G.C. Lda.
Winemaker and winery owner Billy Smith explains, "We have no automation at Warehouse Winery. Every step, from filling to corking to labeling, is basically manually fulfilled with some limited semi-automatic assistance. Our filling system is from Xpressfill. Our corker is an MEP from Egitron. Our capsules are shrink-wrapped with a heat coil, and our labels are applied one at a time with the help of a semi-automatic wipe-on system."
All Warehouse Winery products are filled at the St. Louis Park facility and semi-automatically labeled there. The winery felt that the labels they had been using didn't convey the "high end" brand impact they wanted and didn't stand out in the crowded, extremely competitive wine market. The company wanted to re-brand to establish a stronger position in the marketplace. After exploring various available options, Warehouse Winery chose to work with Flexo Impressions to re-design their pressure-sensitive labels.
Billy Smith notes, "We selected a local company, Flexo Impressions, not just because they were nearby (although that was a definite plus), but also because of their expertise in label design and printing and their ability to help us develop a unique label effect that would stand out on the shelf."
After consultations and meetings, Warehouse Winery and Flexo Impressions collaborated to create the new richer-looking labels that stake out a stronger retail marketing position. The new Corvino (Italian for Raven) labels feature a large raven on the front and utilize both matte and gloss finishes. They are flexo-printed in two colors on a matte litho face material. A gloss varnish over just the raven image creates contrast against the matte background.
Smith says, "We have been working with Flexo Impressions from the very beginning of releasing our wines. The people there, most especially Mike Wilzbacher, sales consultant, always have been great to work with and have never failed to meet our printing and labeling needs."
Companies in this article