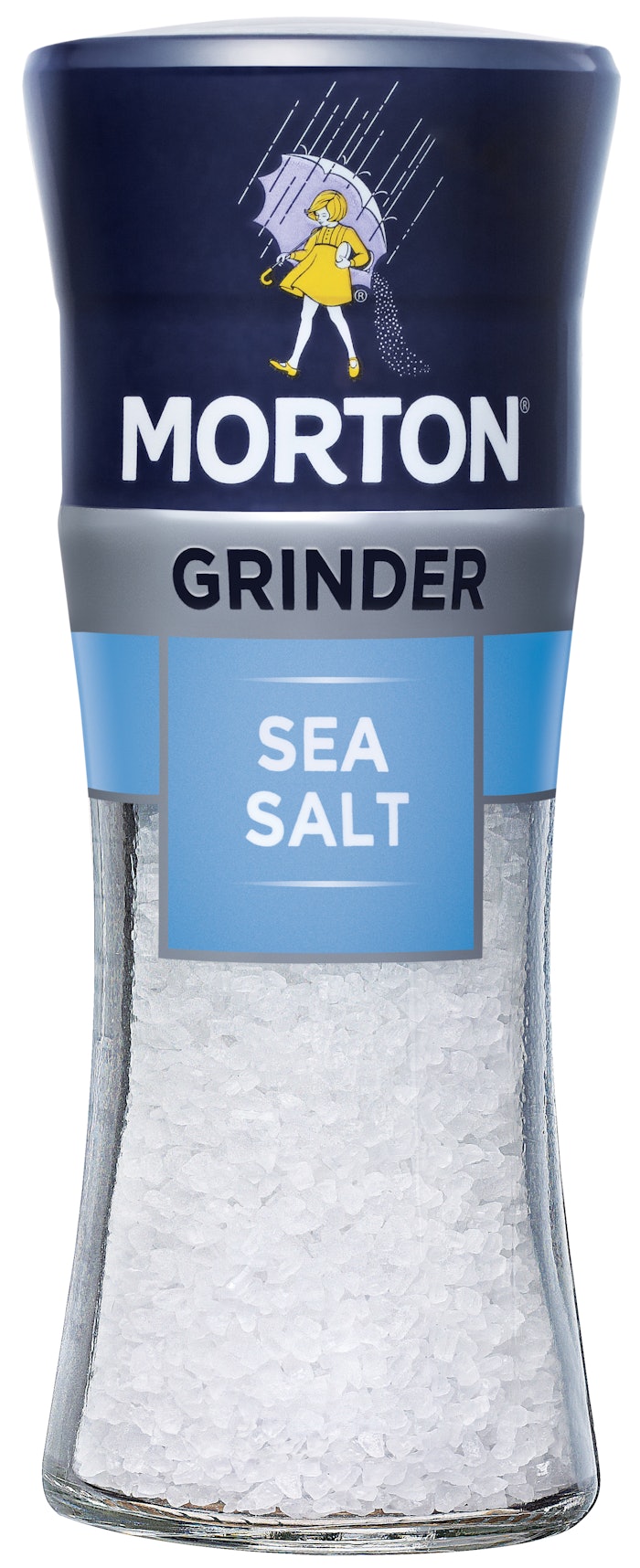 "We chose a more contemporary design for our new Grinders in order to provide consumers with a product that would add to their kitchen décor, rather than subtract from it," says Denise Lauer, Director of Communications for Morton Salt. Many of today's kitchens have a more modern feel, and we wanted to give consumers a grinder option that not only fits within that environment, but also contributes to its look and feel."
The clear glass bottle has an elegant shape that is slightly flared on the top and bottom, designed by TricorBraun's Design and Innovation Team. Morton Salt chose the structure from among several concepts having variations on form and function. Sleek and modern, the selected design is one that "could easily be displayed on the kitchen counter or table," says Lauer.
TricorBraun sources the bottle from an unnamed supplier. For the grinder component, Lauer says Morton Salt partnered with third party.
To complement the overall contemporary feel of the grinders, label graphics, created by the Akimbo Group, are minimal and include the Morton Salt Girl illustration and copy identifying each product. Space below the label allows consumers to see the glass jar and product inside. Labels are reverse flexo-printed in six spot colors—including a metallic silver ink that simulates the appliances of today's kitchens—by The Walle Corp.
Because the grinder offers consumers the option to remove the label for an upscale appearance, a custom cap carries the Morton Salt branding via a debossed wordmark and logo. The Sea Salt variety uses a white cap that matches the salt inside the bottle, while a back cap is used for the Black Peppercorn and Garlic Sea Salt offerings. While the grinders may be pretty enough for reuse, Morton Salt encourages repeat purchase by employing a grinder that has been engineered so that it cannot be removed.
The Morton Grinders line was introduced nationwide in Q1-2014 in major grocery retailers and mass merchandisers for an average retail price of $2.29 to $2.79 apiece.
Companies in this article