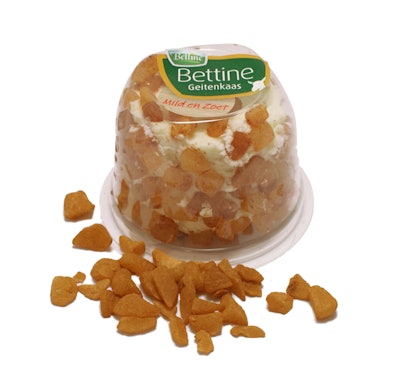 RPC Tedeco-Gizeh produces the PP containers. Bettinehoeve began as a traditional goat's cheese farm but has developed over the years into a modern producer with many variants. The customer was looking to fill approximately 90 grams, with transparency equal to APET, but preferred PP for its processability – and only RPC could meet the brief.
The development of the ultra-transparent PP illustrates the benefits the polymer can bring to product manufacturers in terms of appearance, convenience and sustainability.
Ppure thermoformed packs combine existing qualities – they are robust, watertight, microwaveable and extremely flexible in design – with a new level of appearance quality, to help brands stand out on crowded shelves or chiller cabinets.
Research also suggests that PP has a favourable environmental profile because as well as being fully recyclable, the relatively low density of material required to create a durable pack means that less energy is consumed and pack weight is lower.