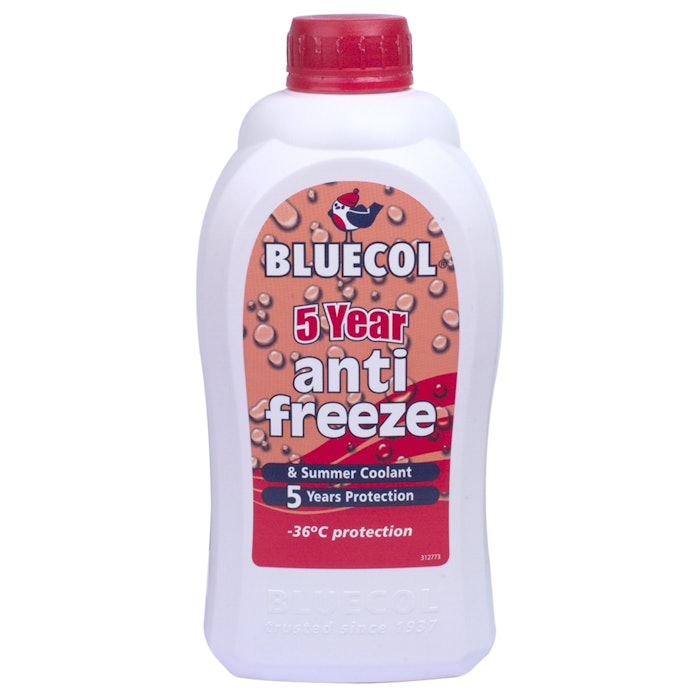 Over the past 70 years the brand has belonged to several companies, but Bluecol is now firmly back in British hands with the Tetrosyl Group. The Bluecol range includes antifreeze, screenwash, and de-icer to suit commercial and domestic users.
Tetrosyl decided a premium brand with such heritage like Bluecol deserved its own custom bottle designs and had no hesitation in approaching RPC Containers UKSC, following the success of previous projects.
Working closely with Tetrosyl's in-house design studio, RPC created a design that incorporated a curved shape and chunky collar. This visually striking customised design gives Bluecol much improved shelf presence, which is further enhanced by the large labelling area, which also follows the curvy shape. The final piece of the jigsaw was the addition of a Bluecol insert on the front of the bottle, below the labelling area, which reads "Bluecol – trusted since 1937."
This insert can be used in the HDPE bottles, which are blow moulded at RPC UKSC's Rushden site in 500-mL, 1-L, 2-L ,and 2.5-L variants, but can also be removed if Tetrosyl wishes to use the bottle on any of its other automotive brands.
John McCarthy of Tetrosyl explains: "We have the ability to launch product to market fast due to strong in-house capabilities, so we needed to work with a packaging manufacturer who was able to match the vision and pace with which we operate. We were delighted with the response of RPC, which already provides packaging for our extensive range of automotive products and lubricants.
"Since launching the new Bluecol range of bottles we've noted the response from customers who have been very complimentary about the new look of the products. This has in no uncertain terms opened the door to Bluecol gaining listings in many national accounts that previously would have been out of reach."