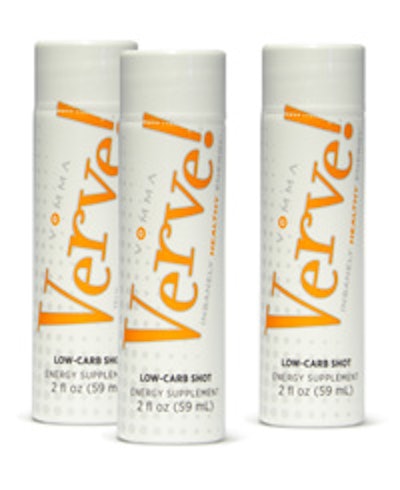 Vemma Nutrition Company, a Scottsdale, AZ, manufacturer of liquid nutritional supplements, has rebranded its Verve! Energy Drink and Verve! Energy Shot using bottles provided by TricorBraun.
As part of the rebranding program, the supplier of bottles, jars, and other rigid packaging components, used its TricorBraun Design and Engineering team to create for Verve! Low Carb Shot a new, 2-oz, cylindrical container made from white high-density polyethylene (HDPE). The container features a full-body decorative sleeve and uses a 28-410 stock continuous-thread polypropylene closure.
TricorBraun focuses on packaging for personal care, nutritional supplements, cosmetics, healthcare, food and beverages, iindustrial and household chemicals.
Vemma's premium liquid nutritional products are sold in 50 countries. More packaging-related stories are available for Vemma by clicking on the individual headlines within this Web link.