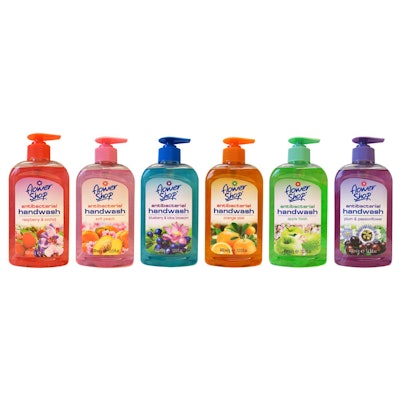 Statestrong, Ltd., a United Kingdom-based manufacturer of personal care and household products, now markets a line of Flower Shop hand wash products in PET containers from Graham Packaging's Chalgrove, U.K. plant.
The 400-ml clear PET container reportedly is filled in six different varieties and sold throughout the U.K., and in more than 40 countries worldwide. Varieties include Orange Zest, Apple Fresh, Soft Peach, Raspberry & Orchid, Blueberry & Lotus Blossom, and Plum & Passion Flower.
Statestrong occupies a five-acre site in Lytham, Lancashire that employs a liquid filling plant. The company does twin-packing, multipacking, and cartoning functions. It has worked with Graham Packaging for more than four years, and according to the supplier, this project marks the first time Graham Packaging has produced a custom container for the customer.
Neil Kerrod, sales manager for Graham Packaging, says, "Statestrong was using an existing 500-ml bottle and asked us to design and produce a similar-looking bottle, but with a 400ml-volume fill. We were able to create a cost-effective, lightweight bottle that utilized existing labels." The 400-ml pack features a 28-mm pump closure.
Companies in this article