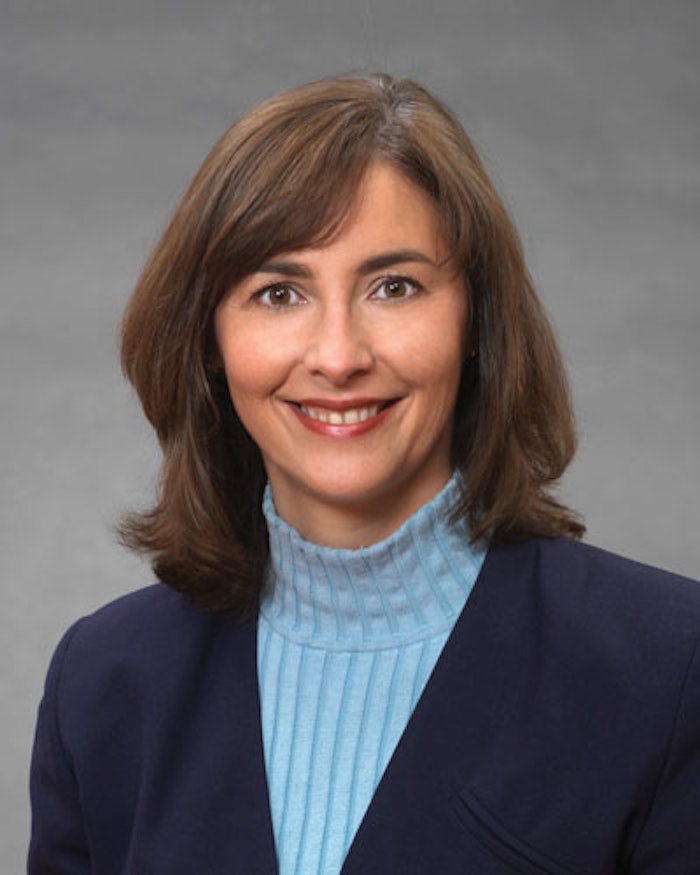 Also important is an awareness that sustainability goals include not only environmental aspects, but social and economic aspects as well.

Those in the packaging profession have recognized several areas where packaging plays a role in the "greening" of consumer goods. These include reducing packaging, using earth-friendly materials, making packaging more recycling-friendly, and helping to better preserve the products that packages contain.
Reducing the amount of packaging is a popular option as a first step to sustainability—it is relatively uncomplicated and can even be accomplished using existing designs and manufacturing equipment by lightweighting packaging. Calculating how to re-design packaging to provide better cube-space utilization means that more product can be placed on a pallet, providing more product shipment per truckload. Both of these options will most likely offer some cost savings. Shrewd sourcing can provide another reduction—packaging manufacturing locations nearer the filling location reduces shipping costs, as well as the carbon footprint of the consumer good being manufactured.
Making packaging recycling-friendly is another relatively uncomplicated path, which can be followed in conjunction with reducing and redesigning. The keys here are using commonly and readily recyclable materials, making the package of a single material or ensuring that parts are very easily disassembled, and making sure to consider the label and glue as part of the packaging components. Today's glues are not as likely to cause problems in the recycling stream, but label substrates can still be an issue, so they are an important consideration when making a package more recyclable.
Earth-friendly materials are another avenue for improving a product's overall sustainability. But how earth-friendly one material is considered compared to another is subjective. Earth-friendly options include post-consumer recycled resins (PCR) and bio-based materials that are considered biodegradable or compostable.
The consensus has most generally been that the use of PCR is closer to the "cradle-to-cradle" ideal. The model, generally accepted to have been conceived by William McDonough and Michael Braungart and first described in their 2002 book of the same name, suggests that products be designed so there is nothing to discard. Components are seen as either "biological nutrients" that safely re-enter the environment or as "technical nutrients," which can be recycled or reused into something of equal quality. In the packaging industry, that translates to removing a packaging component from the waste stream and recycling it into another packaging component.
The bio-based resins may be a bit more complex to implement, and an understanding of a product's storage requirements and a market segment's attitudes should be researched when considering using these materials.
Packaging that is product-friendly, in other words packaging that preserves the product during shipping and throughout the expected product lifespan, contributes to sustainability in all aspects. The environmental facet is covered because the resources used to make the product did not go to waste. Less product waste saves money, addressing economic concerns—and the positive impact on both of these areas means the social side of sustainability is covered as well. For example, changing to a resin containing a desiccant material can greatly increase the life span of moisture-sensitive products, yet it has no adverse effects on the recycling stream.
Finally, one of the most important—and often overlooked—ways your packaging can be more sustainable is communication. If your message is not clear about why the package is "green," or more particularly, that the package is recyclable, the goals for sustainability will not be reached. But this communication needs to be considered carefully. Consumers are ever more wary of "greenwashing," or making a misleading claim that there is something environmentally friendly about the product and/or package when in actuality nothing has changed. (For examples, see TerraChoice's "Seven Sins of Greenwashing" at www.terrachoice.com.) The FTC is in the process of updating its Green Guides, first issued in 1992, to assist companies in avoiding environmental claims that are unfair or deceptive under Section 5 of the FTC Act. And Packaging World's GreenerPackage.com just recently issued third-party guidelines that should definitely be consulted.
But do not let these considerations deter from communicating efforts in sustainable packaging to the consumer. It is a worthwhile step in seeing that everyone gets the most out of the packaging—both the manufacturing company and the consumer.
Packaging does not have to be the "bad guy" in consumers' minds anymore. Sustainable packaging design and sourcing, along with strong communication to the product's market, will make all the difference in our greener world.

Companies in this article