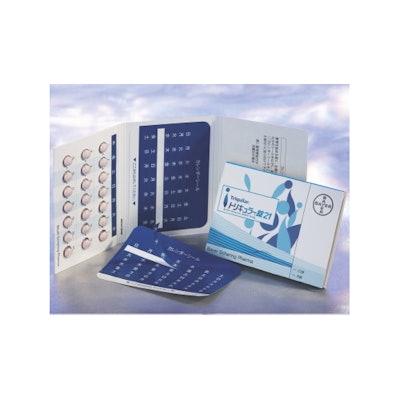 A three-part "Triguilar" wallet pack was among the finalists for the European Healthcare Compliance Packaging Council (www.hcpc-europe.org) Packaging Awards.
Developed by August Faller KG in Germany, it is used for a contraceptive sold by Bayer Schering Pharma AG in Berlin and produced by Schering GmbH and Co. Produktions KG in Weimar, Germany.
The package combines compliance and convenience. The wallet is flat and easy to carry.
It has the form of a miniature folder, consisting of three sections: a blister card holding the pills, patient information, and dry-peel calendar stickers. These are preprinted and can be flexibly applied to the blister card to help the user remember when to take the pills. The labels are easy to remove, and the resulting free space can be used for personal notes.
Companies in this article