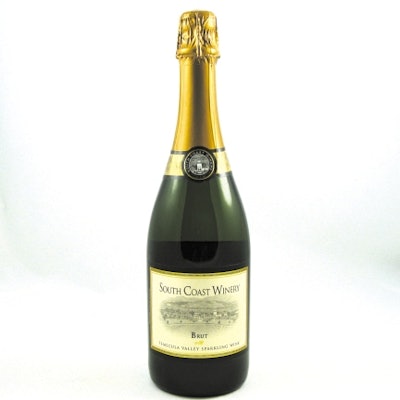 Wineries that capture customers with their finest wines might be losing sales when their labels get wet. Whether at influential wine tasting events or on the table at home, wines submerged in ice buckets often come out with waterlogged, damaged, or askew paper labels. A new option, Ice Bucket Label™ by Labeltronix (www.labeltronix.com), dries up any soggy label problems that can ruin the mood and appeal for a fine wine.

"The Ice Bucket Label from Labeltronix looks great all the time," says master winemaker Jon McPherson of South Coast Winery, Temecula, CA, the first user. "Now no one has to worry about the label falling off or about poor-looking labels in the wine-tasting room or at home."

After a successful short-run test in February 2008, South Coast has been transitioning to the new labels with each label reorder. The labels debuted for its four-product line of sparkling wines in 750-mL bottles, which retail for $18 each, and for its table wines, that sell for $14 to $24. The new labels mimic—and cost the same as—its paper labels. The material also runs seamlessly on its labelers and at the same rates as before, up to 45/min, according to McPherson

The labels use a proprietary structure based on a 2- to 3-mil polypropylene base material. Labeltronix points out that a "special" adhesive and varnish in combination with the facestock gives the material its ice bucket advantage. The PP is reverse-printed flexographically in four colors plus spot colors, and includes foil-stamp decoration.

'Bulletproof' and incredible

McPherson, who is enthused about the label's durability in all conditions, including cross-country shipping, calls the label "bulletproof." He says, "I am considering going to this for all our products just because of the way it holds up. The labels are incredible, they have great tack, and they don't bubble like other plastic labels."
Next, he is looking to see if a metallized finish can be transferred over to an Ice Bucket Label, and is considering its use even for red wines, which don't need to be served chilled.

Companies in this article