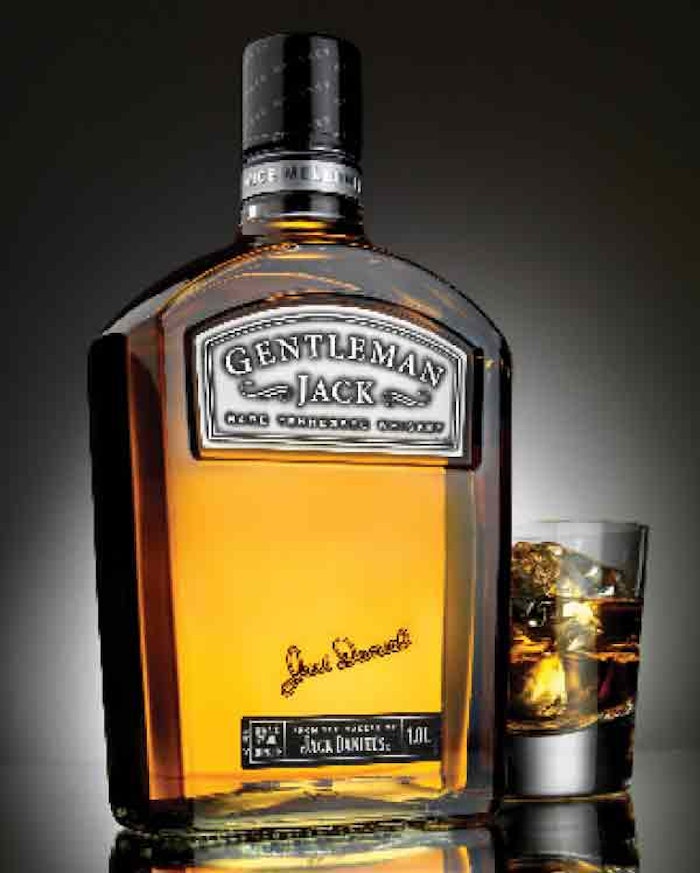 Rolled out during January and February of 2007, the new Jack Daniel signature-embossed bottles, supplied by O-I (www.o-i.com), are being marketed in six sizes—50 mL, 375 mL, 700 mL, 750 mL, 1.0 L, and 1.75 L. In addition to the embossed signatures, the new bottles are made distinctive by their broad, curved shoulders—designed to communicate both smoothness of the whiskey flavor and strength of the brand's history.
The bottles also provide a showcase for new labels. The upper label is a foil laminate structure, offset-printed by Cameo Crafts (www.cameocrafts.com). The lower front and side labels are 60# label stock printed by St. Louis Lithographing Co. (www.stllitho.com).
The new packaging is topped off by aluminum shell closures with threaded plastic inserts, supplied by Guala Closures (www.gualaclosures.com).
For coverage of all of the 2007 GPI Clear Choice Award-winning packages, visit Packaging World's website (www.packworld.com).
Companies in this article