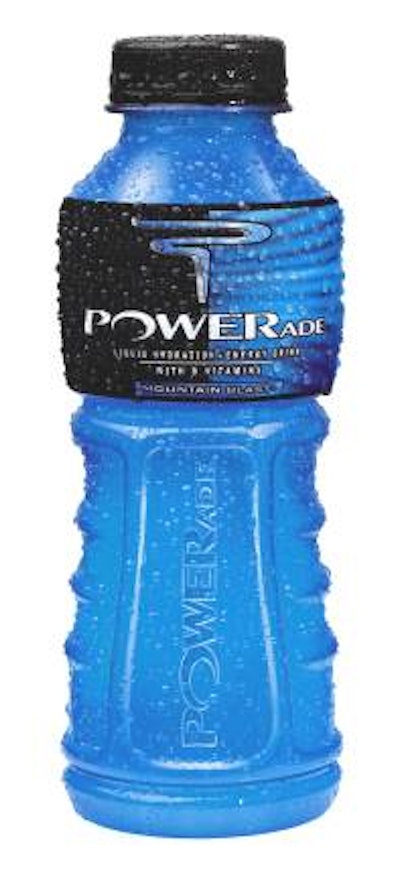 With its new silhouette, the 20-oz bottle differentiates Powerade from the competition. Last year, Powerade sales doubled the category growth in the first three quarters of the year.
"Powerade is all about defying conventions," says Michael La Kier, Powerade senior brand manager. "The functionality of the new bottle reflects our bold attitude, and our commitment to put consumers first. It is easy to grip, easy to open, and easy to use on the go, which consumers told us were important features they wanted from a sports drink."
The PET bottle supplier remains the same, though Coca-Cola declines to identify the molder, nor label specs.
With the redesign, the vacuum panels were moved from beneath the label to make them an integral part of the bottle's improved grip styling, according to Coca-Cola spokesman Ray Crockett.
The bottle also sports a new roll-on shrink label, which mandated new labelers, according to Crockett. The new bottle and tight-fitting label also prevent water from getting trapped under the label and making the bottle hard to grip, a problem common in sports drink packaging, according to Coca-Cola.
The new Powerade package is available for more than a half-dozen flavors in single bottles and in six-count multipacks featuring ITW Hi-Cone packaging. The ring-style unitizer is made of a proprietary polymer blend that includes low-density polyethylene.
Flavors and pricing, which varies by region and retailer, remain unchanged. "Consumer reaction has been great," says Crockett. —Rick Lingle
Companies in this article