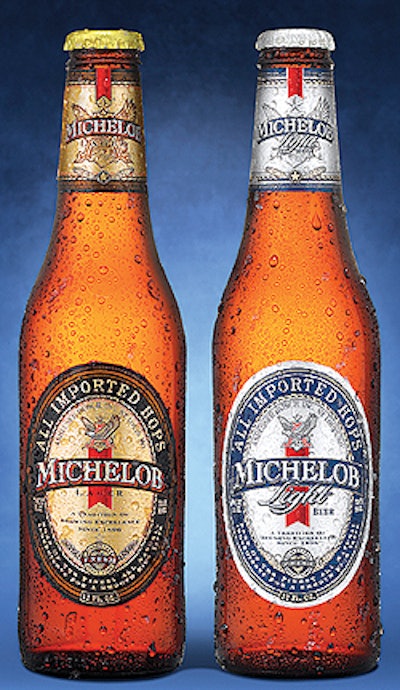 The new bottle rolls out nationwide this month, replacing the teardrop-shaped bottle that has been the brand's signature for 41 years.
"Rolling out new packaging is an exciting step for the Michelob brands," says Dave Peacock, vice president high-end brands for St. Louis-based A-B. "The response from consumers of our specialty beers in this bottle has been very positive. And by having the new packaging available this fall, we will be able to capitalize on the holiday selling season, which is always an important period for the Michelob family."
The new label redesign includes the words "All Imported Hops" along the top of the oval, even though the 109-year-old brand has always used imported hops.
The change helps Michelob appeal to a new younger audience. "The high-end segment of the beer business has begun to attract more 21- to 27-year-old consumers," Peacock says. "Our new packaging will enhance our brands' appeal to this audience." Packaging World was unable to learn more about the bottle or the graphic changes by press time. —AO
Companies in this article