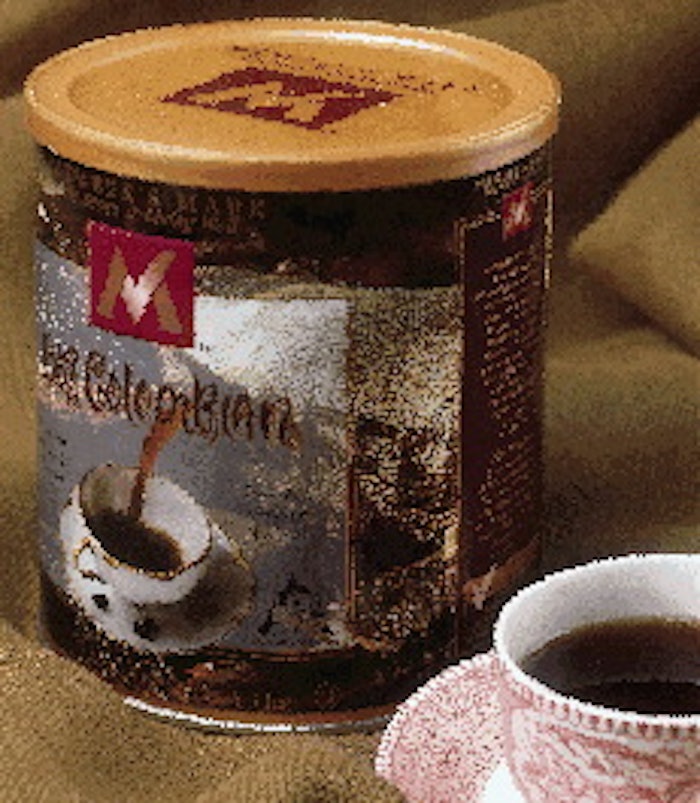 This summer, Sam's Club, the warehouse store division of Bentonville, AR-based Wal-Mart, began to distribute an increasing variety of products sold under the Member's Mark(TM) brand, the newest private-label brand for the wholesale club stores.
The Wal-Mart division also added David Shelky as director of private label for Sam's Club. Shelky, Packaging World is told, coordinates the work of in-house buyers in establishing product and packaging standards. Originally, the decision to move to private-label products is believed to have come from Mark Hanson, the company's CEO, who had led the PetsMart chain of pet care stores. However, from the initiation of this project to the Member's Mark announcement, Mark Hanson is rumored to have left the retailing giant, although the chain would not verify his departure.
Will this executive-level departure affect Sam's Club move to private-label products? It's too early to tell, and no one in Bentonville is speculating-at least on the record to PW. Still, the move to private label would serve one primary goal: to carry a reminder of Sam's Club into shoppers' homes. In the past, consumer purchases of national brands at Sam's Club left the shopper with nothing to associate satisfaction with the products to the store where they were purchased.
PW contacted the Member's Mark design firm, Source/Inc. (Chicago, IL) and attempted to speak with David Shelky at Sam's Club. After questions were presented to Shelky, Elda Jurado Scott, a Sam's Club spokeswoman, told PW that Shelky and the company "were not prepared to participate" in a story. In fact, Scott says Shelky told her that Sam's hasn't yet "really launched the brand."
Bill O'Connor, Source president, is also surprised by the lack of merchandising at store level. After all, the project began last year, and Member's Mark was introduced in what Sam's Club people call their "year-beginning show," a closed trade show for Sam's associates held in early spring '98.
"Not only do we wish our new brand to increase sales of private-label merchandise, but also more importantly, we are convinced that a strong and unified branding system will more effectively communicate our core message of value-the best quality at the best price," Shelky said. He has a tough job: promoting the new brand without upsetting the national brands that Sam's will still depend upon for much of its offerings.
The first products to bear the new brand include vitamins, detergent, coffee, creamer, trail mix, frozen vegetables, paper goods, apparel and luggage. PW had hoped to detail the specifics of a package printing change to the new brand, but the company declined to identify any manufacturers in the program.
"A whole resurgence of private label has been taking place in different markets," O'Connor says. "Shoppers throughout North America have learned in supermarkets that the President's Choice brand is a guarantee of quality as good or better than national brands. I think Member's Mark will be recognized in the same way."
Retail audit first
"We found that club stores have their own dynamic, markedly different from other types of retail outlets," O'Connor notes. "For example, we found there's a huge difference in shoppers' perceptions of Wal-Mart stores and Sam's Club outlets. Most shoppers understand that Wal-Mart provides a wide variety of merchandise at very low prices, while Sam's offers a limited variety of extremely high-quality products at very good prices.
"In the past, there was never an integrated program for private branding and marketing. The company has had a collection of different product names, and sometimes even the 'Sam's Choice' products from Wal-Mart found their way into Sam's Club distribution," O'Connor says. "And Sam's Choice has a whole different message from what Sam's Club products are supposed to convey."
The retail audits also taught the Source team how club stores merchandise their products. "The whole bulk concept of merchandising provides a branding opportunity if you know how to use it visually, or a branding problem if you don't," reports the Source president.
"There are still a lot of national brands that were addressing club store merchandising simply by taking retail packs and bundling them together," O'Connor reports. "We recognized that it was very important to create a brand identity that could be 'sensed or perceived,' one that didn't actually have to be read."
Instead of simply applying the Sam's Club retail identity to multiple product lines, Source and Wal-Mart decided it needed to leverage the store's brand essence-privileged value through membership-to create a new brand. That's when Source employed its proprietary IdeaSearch® brainstorming process.
When this exercise was completed, O'Connor reports that Source had about 10 brand names that safely ran through trademark-ownership software programs. These were later checked thoroughly by an independent trademark counsel. "The whole idea was to come up with a retailer brand that could be more 'elastic' than a manufacturer's brand."
Powerful visual
Once the brand name had been selected, Source wanted to create a powerful visual, one that could be recognized even from a distance. The creative group discussed the Nike swoosh, Shell Oil's shell shape and, of course, McDonald's famous golden arches, all images that were, in fact, not words but unequivocal shapes and symbols.
Source began to develop the logo and brand packaging system. A gold "M" is constructed of a check mark and strong side pillars to suggest both "selection" and what the agency calls "an almost architectural strength." The brand mark is set into a square of bold, magenta color that provides a visual focal point. The squares of color, plus the glint of the metallic gold "M," combine to make the mark easy to spot even in the vast settings of a Sam's Club store.
"We see the mark like a monogram," O'Connor says. From a practical standpoint, two match colors can be used to produce the Member's Mark logo, he says. It can be done with process colors, but he says the company is trying to work exclusively with line colors for all the early product launches.
The new brand may also help the retailer gain recognition for the quality of its products once they're purchased. How the chain balances the mix of private-label and national brand merchandise in the future may be worth watching.
Companies in this article