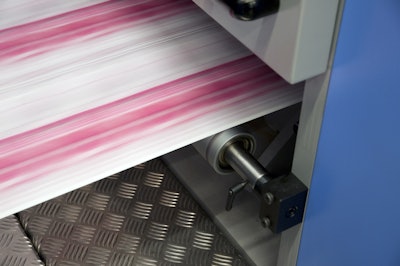 Dow Performance Silicones, a global business unit of DowDuPont Materials Sciences division, will introduce at Fakuma 2017 a unique new technology based on the heritage Dow Corning silicone technology platform, for bi-axially oriented polypropylene (BOPP) film production, and highlight recent additions to its expanding portfolio of materials.
The new technology to be introduced at Fakuma 2017 is a slip additive that provides a solution to common challenges in processing BOPP film for packaging production, surpassing standard organic slip agents in terms of performance. It is non-migrating across film layers and delivers stable slip performance over time and under high-temperature conditions. Further, the new product can help control costs.
Dow will also showcase at Fakuma 2017 its recently launched Dow Corning® 43-821 Additive, a flame-retardant synergist for polyamide (PA). It is compatible with PA6 and PA66 compounds and enables a reduction in the loadings of organic phosphorous flame retardant additives with the same fire safety performance. High loadings of organic phosphorous flame retardant additives can degrade performance and cause corrosiveness issues with electrical/electronic connectors. The company will also feature its recently introduced Dow Corning® MB25-502 Masterbatch for optimizing throughput of highly mineral-filled polyethylene (PE) compounds used in wire and cable insulation and jacketing. This new material is the first technology in the wire and cable industry to combine best-in-class processing with affordable cost.
Companies in this article