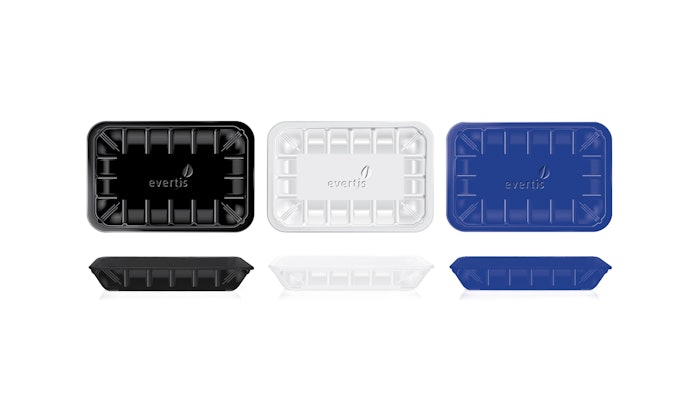 These films provide a sustainable solution for current users of expanded polystyrene (EPS) trays giving them the ability to use an environmentally friendly material that can include recycled content.
The product line consists of Exblock™ (high barrier), Exsafe™ (sealing properties) and Expack™ (expanded PET trays) structures primarily for food product applications. The films are manufactured between 16 mils and 35 mils in thickness in opaque black, white or with custom colors. The films are also offered with several polyethylene (PE) sealant options to provide optimal sealability with thinner lidding films which include an "easy peel" option. The Evertis Expanded Solutions are also suitable for MAP (modified atmosphere packaging) applications for food products.
This expanded polyester product provides improved yield properties vs. standard PET films and, with the proper tray design, offer a viable option to less environmentally desirable materials in use today.
Companies in this article