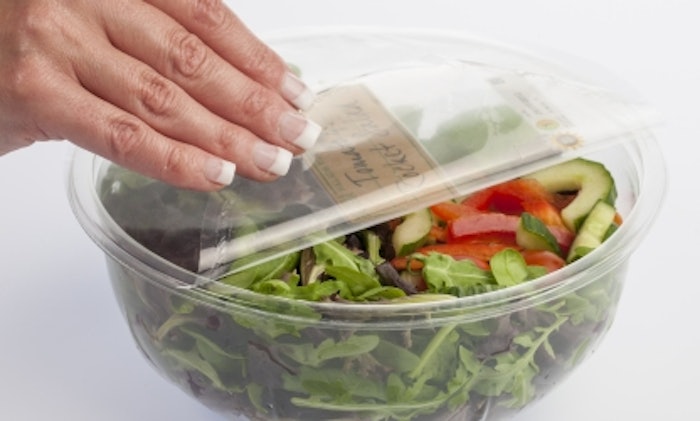 KM KPeel 3G is technically a superior heat sealable polyester film which peels cleanly from trays in ambient or chilled conditions. It is available in 21, 25 and 40 micron thickness.
KPeel 3G is extremely versatile, sealing to CPet and APet trays and providing superior cold peel in one piece without shredding, even direct from the freezer. Dual ovenable – microwave and conventional oven – and chillable, this ground - breaking film also facilitates an excellent hot peel as well, making it ideal for use on products such as ready meals, soft fruit and salad bowls.
Additional features include multi color printing as well as macro hole and laser perforation.
Companies in this article