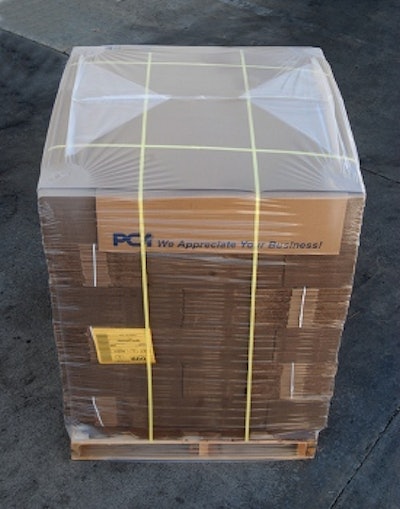 "With the increased market demands on food safety, agricultural processing companies and growers request produce boxes are wrapped in stretch bags that eliminate the risk for condensation to form which could result in mold and other related food safety hazards," says Thomas Petersen, Global Sales Director, Lachenmeier. "Xeros is the first film of its kind to offer complete, 10-sided protection- keeping both the inside and outside layers of the load free from condensation, dust and other contaminates from entering."
The Xeros film technology utilizes a combination of proprietary features to effectively manage sunlight. Aside from eliminating condensation and unwanted elements from entering the bag, the technology also maintains barcode readability.
Lachenmeier's 10-sided waterproof system further provides an ideal shield for outdoor storage and eliminates the need to use tarp when shipping on flatbed trucks.
Companies in this article