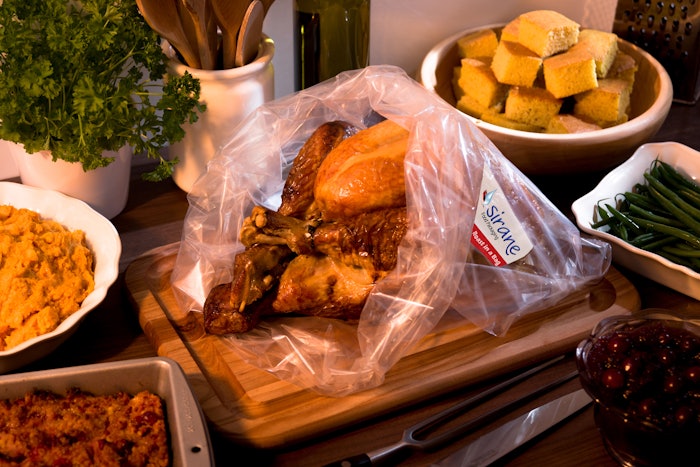 Available is two materials, Siralon 10 and Siralon 21.  It can be flow-wrapped, vacuum-packed, and offers a long shelf-life barrier.
Siralon 10 is suitable for microwave cooking and cooking at low temperatures. It can be flow-wrapped, is strong, has great clarity and has a good barrier so is suitable for vacuum packing. It can be cooked at up to 180 degrees C, and is useful for microwave steaming, hot-hold, and boil-in-the-bag.
With all the same properties as Siralon 10, Siralon 21 is a strong, dual-ovenable film. It can be cooked at up to 210 degrees C.  This means poultry, meat, or fish could be flow-wrapped in packaging that the consumer can simply take home and put in the oven.
Siralon is printable, so it can be branded, and can be clear or colored. It is available in a variety of different microns, on the reel, and is available as bags or films.
Companies in this article