Green-Tek, Inc: No curl films
Green-Tek (Edgerton, WI) has introduced a new line of thermoforming films suitable for meat, seafood, and cheese products. Due to a special technology that was created from an amorphous nylon blend, films are said to create more "natural" corners that are smooth and flat, with no curling.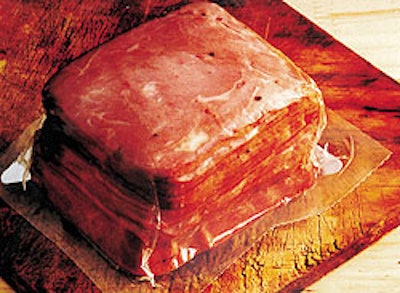 Can be used in small- and medi-um-sized processor applications.
Companies in this article
Fill out the form below to request more information about
Green-Tek, Inc: No curl films
Access On-Demand Content Today
Discover innovative solutions for packaging and processing, automation, sustainability, e-commerce and more.
LEARN MORE