Equistar Chemicals, LP: Film resin for bags
Alathon® XL5906, introduced by Equistar (Houston, TX), is a high-stiffness film resin designed to replace paper in carry-out bags. Low melt index in combination with its high density ensures that the characteristic properties of HMWHDPE, most notably tear and dart strength, are retained.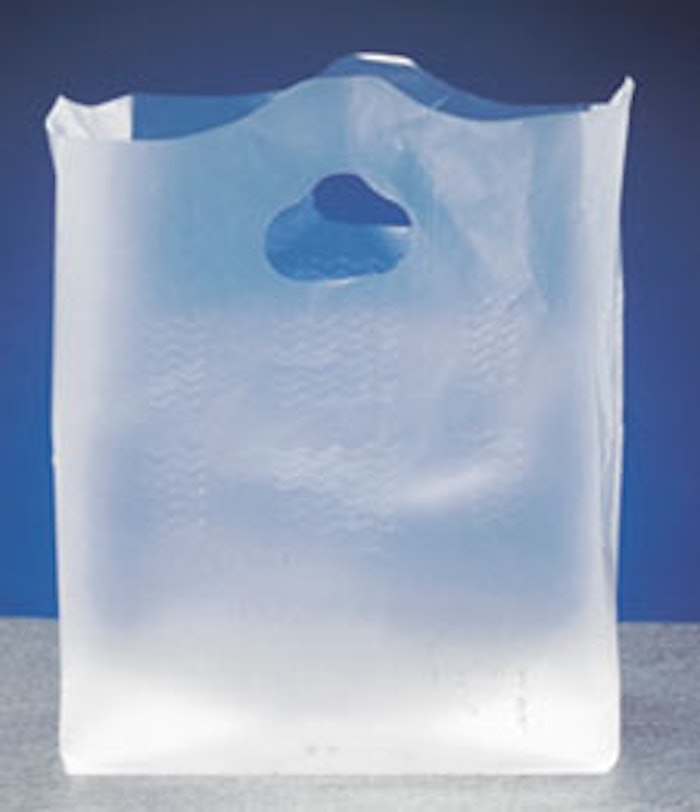 It's said to have improved moisture barrier over standard HMWHDPE resins.
Companies in this article