Mitsubishi Gas Chemical Americ: Barrier packaging brochure
A new brochure from Mitsubishi Gas Chemical America (New York, NY) describes advantages of packaging produced with Nylon-MXD6. Brochure provides data supporting the claim that Nylon-MXD6 keeps oxygen out and flavor and aroma in.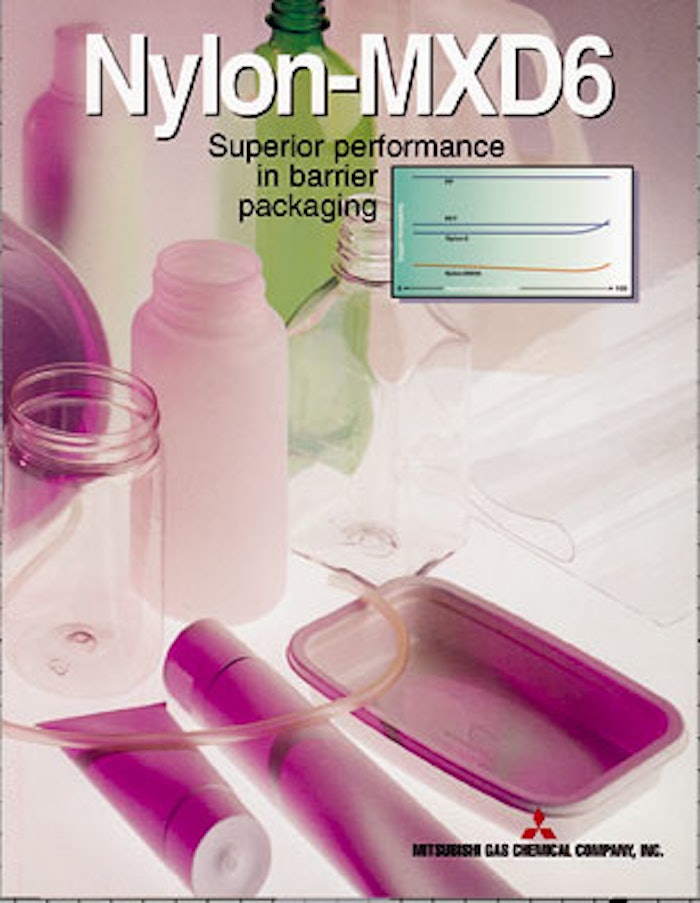 Also contains tables and graphs providing comparison data for bottle and film properties.
Companies in this article