Mobil Chemical Co. Films Div.: Educational booklet
Mobil Chemical Co.'s Film Div. (Pittsford, NY) outlines its industry education program, the University of OPP, in a new brochure. Includes dates and topics for each of the eight sessions offered this year, a description of the three programs, course listings and enrollment card.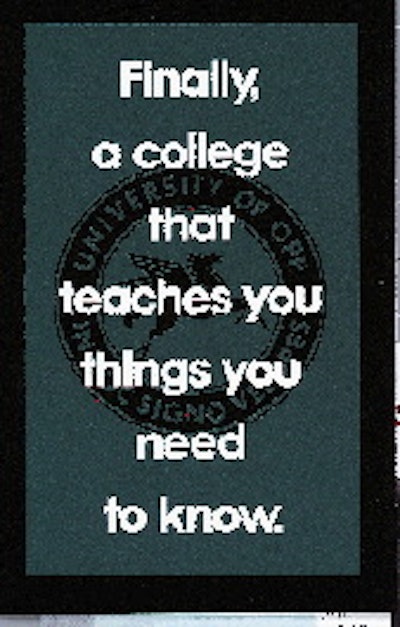 Photos from classroom and field trip experiences are also provided in the 12-page, two-color booklet.
Companies in this article
Fill out the form below to request more information about
Mobil Chemical Co. Films Div.: Educational booklet