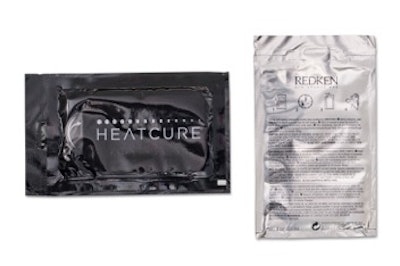 On Wednesday, March 1, the Flexible Packaging Association (FPA) awarded Printpack six flexible packaging awards. Printpack received a prestigious gold award for Printing and Shelf Impact for Cape Cod's Bags of Cash Sweepstakes promotion bag. The typical Cape Cod bag features its kettle cooked chips front and center, but for this promotion, the company filled the bottom half of the bag with a gold, metallic money pouch and U.S. dollars. The package creates interest, curiosity, and shelf appeal by combining matte film with metallic elements.
Printpack also won a silver award for Printing and Shelf Impact for the Starbucks Chiapas Coffee bag. Chiapas is a limited-edition Starbucks' coffee. This coffee is grown in an area with a diverse variety of wildlife. Starbucks chose a jaguar to star on the package, which is a rotogravure printed, 4-ply laminate with spot matte lacquer. This bag was made with the idea of creating shelf appeal, but also creating a design that consumers will want to leave out on the counter.
Printpack was awarded a silver award for Technical Innovation for REDKEN HEATCURE. This novel package incorporates an air-activated heater affixed to a hair mask sachet to provide safe, convenient heating of the product at time of use. Printpack's Reseal-it® technology provides a consistent, easy to use means of activating the heater, and Printpack's high barrier metalized lamination provides superior protection for long heater shelf life. REDKEN HEATCURE represents a completely new packaging category, offering the ability to safely and conveniently heat products away from conventional heating appliances. The patented Exothermix technology with its thin package and heater activation label creates opportunities to provide precisely-tuned heat to a wide variety of products for use at home and on the go.
Printpack received a silver award for Extending the Use of Flexible Packaging for transitioning Lonza's HTH pool chemistry product from a corrugated box into flexible packaging. This pool chemical package is an example of a successful, non-food conversion to flexible in a market that is dominated by cartons and plastic containers. HTH pool chemicals have traditionally been packed in corrugated cartons, but they deteriorate over time and require unsold product to be repackaged. Printpack's flexible Showpack® flat bottom bags have a longer life cycle and do not need to be repacked at the same rate as the corrugated boxes. Repacking less often means a savings of time and money. Because the packaging is lighter weight and takes up less space, it provides considerable sustainability benefits. Additionally, the flexible package helps differentiate the HTH brand in the water treatment section of retailers. Most competitors' products are in cartons or plastic tubs, so the flexible packaging offers HTH chemicals a unique shelf presence.
Printpack was awarded two silver awards for the General Mills Totino's Pizza Overwrap. One award was for Extending the Use of Flexible Packaging and the other was for Sustainability. With the transition into flexible packaging, the new Totino's Party Pizza package eliminates the need for the shrink film/carton combination in which the product was originally packaged. This is the first flow wrap package in the pizza category. It was developed to focus on sustainability, reduction of transportation costs, and consumer convenience.
Moving from shrink film combined with a folding carton to a flow wrap overwrap significantly reduces the amount of packaging required to bring this product to the consumer. By maxing out loads, GMI gets 20% more product in their freezer trucks. This reduces the amount of fuel required as well as the amount of CO2 emissions associated with transportation.
Companies in this article