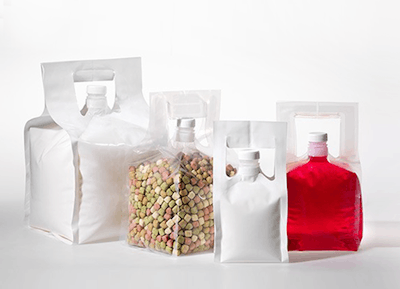 The Dow Chemical Company's Packaging and Specialty Plastics business received a prestigious 2015 R&D 100 Awards for it's PacXpert technology for stand-up pouches. The annual R&D 100 Awards, sponsored by R&D Magazine, celebrate the most significant technology inventions of the past year.
PacXpert Packaging Technology is a flexible, lightweight alternative to rigid packaging. The technology requires less material to manufacture and allows for more efficient shipping. It is a market-focused solution to address key customer challenges in a more sustainable way.
"I am very proud of Dow's world-class engineers and scientists who developed these products as a direct response to our customers seeking high-performing, more sustainable solutions," says Diego Donoso, business president for Dow Packaging and Specialty Plastics. "As evidenced by our 2025 Sustainability Goals launched earlier this year, Dow has made a strong commitment to creating more sustainable innovations that not only meet customer needs but also benefit society. It's an honor to have these important innovations recognized with an R&D 100 Award." In total, 21 Dow innovations earned nominations, the greatest number of nominations for any single developer.
PacXpert's flexible packaging design offers sustainability benefits and convenience. The distinctive flexible stand-up pouch is durable, lightweight, and cost effective. While flexible, the cube-shaped package is shelf stable and can stand equally well upright or on its side.
The lightweight packaging design offers a fitment closure and integrated ergonomic dual handles, enabling precision pouring with no glugging, easy reclosing, and convenient carrying. PacXpert Packaging Technology is licensed globally by Dow through an agreement with Smart Bottle Inc. Dow is sub-licensing this exciting technology to select converters who may then leverage the technology to promote differentiated flexible packaging solutions to the marketplace.
Companies in this article