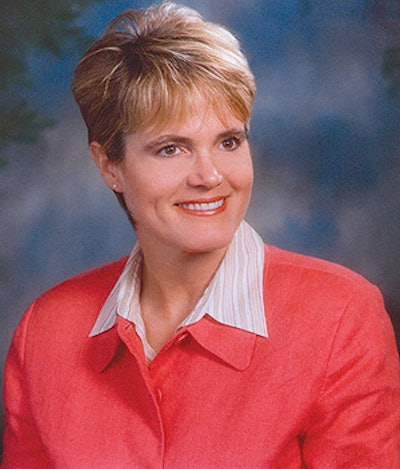 (Glen Rock, PA) promoted Kären M. Olson (above) to president and CEO.
Pechiney Plastic Packaging (Chicago, IL) promoted Julie Suski-Gartrell to product manager, Food Flexible Packaging North America.
Beckhoff (Minneapolis, MN) hired Graham Harris as president of Beckhoff Automation LLC.
Seal-It (Farmingdale, NY) appointed Alan Wolk as vp of operations.
Alloyd (DeKalb, IL) named Ron Leach as president and CEO. Edwin Parkinson was promoted to chairman.
Omron (Schaumburg, IL) appointed Paul Witt as strategic sales manager.
Ranpak (Concord Township, OH) hired Mark S. Kopaskie as general sales manager for the western region of the United States. Roderick V. Bone joined the company as the territory manager in Southern California. Also hired was John Salvemini as territory manager in the Northern New Jersey area.
Companies in this article