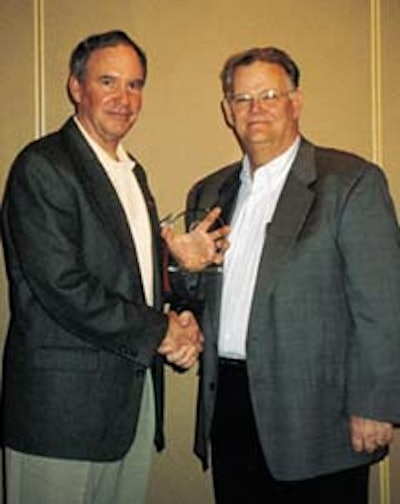 Roy Barnes, Covington Mayor Sam Ramsey and other local and state officials.
Kraft Foods (Northfield, IL) has announced the winners of the 1999 Kraft Foods Award for supplier excellence. Winners include: Cloud Corp. (Des Plaines, IL), Somerville Packaging Corp. (Montreal, Quebec, Canada), Shrink Packaging Systems Corp. (Nashua, NH), and Graphics Packaging Corp. (Concord, NH).
The Flexographic Pre-Press Platemakers Assn. (Baltimore, MD) presented its 2nd annual Technological Innovator of the Year award to DuPont Cyrel (Wilmington, DE) for its thermal photopolymer flexo plate system.
Arlington Press (Brooklyn, NY) has been designated a Certified Supplier by GlaxoWellcome Inc. (Research Triangle Park, NC).
ISO 9001 certification: UCB Films (Smyrna, GA), for its Tecumseh, KS, facility
Companies in this article