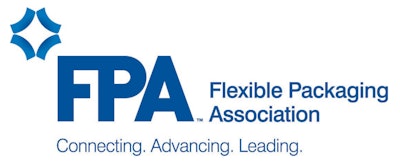 The ELC's Recruitment Committee developed the campaign that consists of three videos that are available on YouTube and the FPA website:
• The Future of Flexible Packaging: Highlights why the future of the industry is brighter than ever;
• Why Flexible Packaging?: ELC members share why they chose to join the flexible packaging industry; and
• Growing the Industry: ELC members share how the flexible packaging industry is rising to the challenge to create a more sustainable and brighter future.
The ELC is a new committee comprised of up-and-coming professionals, and their mission is to establish a network of future leaders to drive issues and opportunities that have a long-term impact on the advancement of the U.S. flexible packaging industry. The ELC is co-chaired by Jonathan Quinn, Director of Market Development & Sustainability, Pregis and Adrianne Tipton, Senior Vice President, Innovation, Novolex. Within the ELC there are four subcommittees: Advocacy, Education, Leadership Development, and Recruitment.
Companies in this article