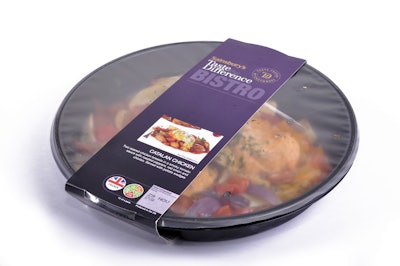 The global specialty films market is projected to be worth just over $27.0 billion in 2016 and is forecast to grow 6.1% year-on-year to reach almost $37.0 billion by 2021. That's according to a new market report, "The Future of Specialty Films to 2021," from Smithers Pira. As the report details, consumption is being driven by many factors, including economic, lifestyle, and demographic influences.
As defined by the report, specialty films cover a broad spectrum of polymeric films, from standard thermoplastics to engineering plastics and high-performance fluoropolymers. Specialty films offer desirable characteristics that provide added value to the consumer, including barrier protection, biodegradability, water solubility, conductivity, decoration, light control, imaging and graphics, and safety and protection.
According to the report, product innovation and technology developments are playing a major role in the advancement of specialty films.
Says author of the report David Platt, "Resin innovation is spurring product design improvements and driving extrusion machinery improvements, which in turn is making new product developments possible.
"Packaging machinery improvements also cause brand owners to create new products or optimize design of existing products, and these brand owners further pull change from the resin and equipmentsuppliers."
Barrier films dominate this market, accounting for almost 53% of total tonnage in 2016. While barrier films are a long-established specialty packaging film type and are reaching market maturity for many applications, especially in the developed countries, they still offer good growth prospects, says Smithers Pira.
Within this segment, barrier coatings—such as silicon oxide (SiOx) and aluminum oxide (AlOx)—are finding applications for high-barrier food packaging and will present both a growing threat and opportunity to multilayer specialty barrier film suppliers over the forecast period.
Safety and security films (pressure-sensitive security labels, interlayer films, and surface protection films) are the second largest area of application, accounting for just over 20% of consumption, followed by food-contact and shrink films.
Specialty film demand, like most other markets, is influenced by the economic cycle, says Smithers Pira. The growth performance of certain end-use markets for specialty films—including construction, automotive, and electronics—are highly responsive to changes in consumption and investment patterns. Packaging demand, on the other hand, is far more resilient to changes in the economic cycle. Discretionary consumer spending on food and drink packaging exhibits far greater stability over the economic cycle.