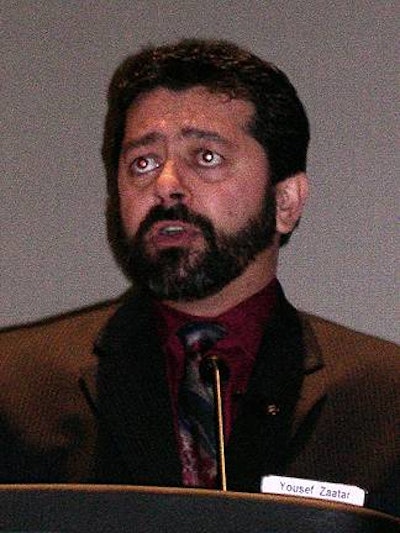 Zaatar was one of several consumer packaged goods company representatives to speak during a May 3 Graphic Arts User Focus Session at e/5 2004 UV&EB Technology Expo & Conference, held in Charlotte, NC. The five "e" references referred to ultraviolet and electron-beam coating technologies as efficient, enabling, economic, energy [efficient], and environmental.
The Bacardi executive offered the following insights during his presentation, New Products in the Liquor Industry:
Sixty-five percent of consumers will purchase a product if they pick it up off the shelf. "The key is getting them to pick it up," he said.
Bacardi is evaluating figure-shaped bottles and alternative materials for potential product introductions.
Packaging costs continue to rise. "For every packaging dollar we spent 10 years ago, we spend $4 today," said Zaatar.
Counterfeiting isn't a major problem in the United States, but it is in Latin America and eastern Europe. "The more premium the brand, the greater the counterfeiting problem," he said. "As soon as we find a solution to one problem, counterfeiters find a way to copy our packaging."
"Consumers perceive glass to be a premium package, so I can't foresee our premium liquor in PET," said Zaatar. That said, he noted that change is constant. To wit, he said, "A few years ago I wouldn't have imagined anybody buying water in plastic bottles."
Consumer focus group testing plays a key role in Bacardi product and packaging decisions.

Presented by Radtech, the Focus Session was sponsored by Paper, Film, & Foil Converter magazine, the National Assn. for Printing Leadership, and Packaging World magazine. For more information on the e/5 UV&EB Technology Expo & Conference, visit www.radtech.org.
Companies in this article