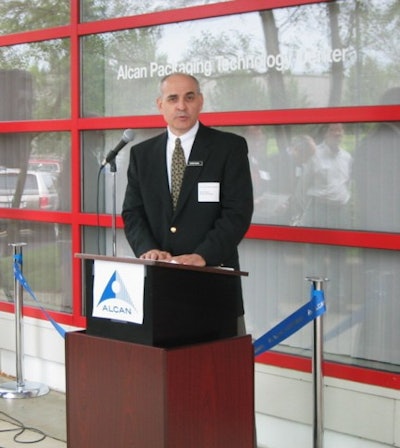 WEB EXCLUSIVE: Alcan Packaging's output comprises 40% aluminum and 60% other materials including plastic, paper, and paperboard substrates.
Open since 1990, the facility has been key to the company's technical developments that have included lightweighted cans and improved end designs. Along with package and process research and development, the facility provides technical service for customers. The facility houses laboratories equipped with state-of-the-art analytical equipment ranging from sidewall testers to oxygen barrier analyzers. The facility also operates pilot lines that simulate customer can- and end-making operations.
Additionally, the company also announced the completion of its acquisition of VAW Flexible Packaging in Germany. VAW operates 14 flexible packaging plants in eight countries that primarily serve food, dairy, and pharmaceutical applications.
Alcan's annual worldwide sales of $12.5 billion include $3.5 billion in packaging.
Companies in this article