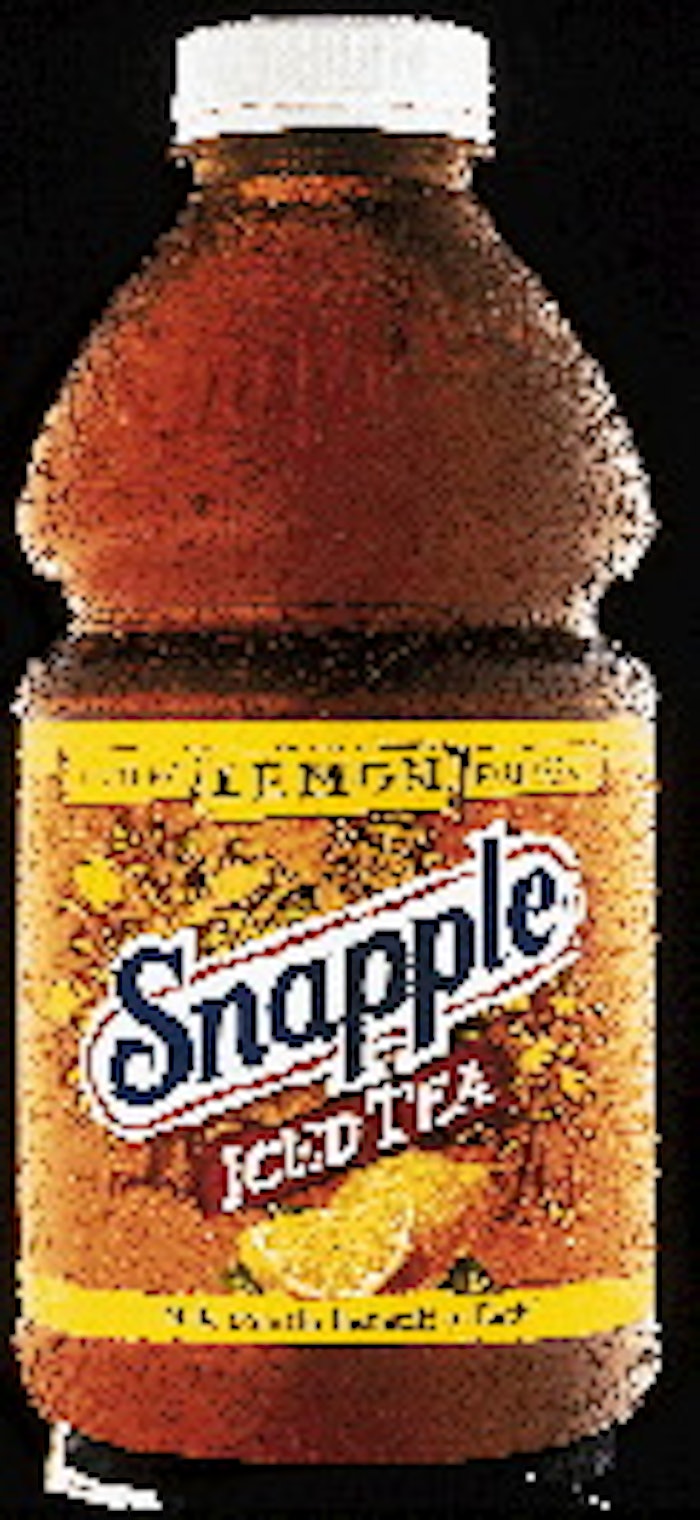 The White Plains, NY, beverage marketer found the material it needed in Label-Lyte® LS 447 from Mobil Chemical Co. (Pittsford, NY). The 3-mil biaxially oriented polypropylene material is converted by Walle Corp. (New Orleans, LA), which prints it flexographically in eight colors. Walle sends cut labels to the contract packagers that bottle Snapple for Triarc.
"We needed to give the brand a facelift by spicing up the label, making it bright, colorful and fun, on a matte finish," says Triarc vice president of packaging, Mary Ellen Reis. Water resistance was important, too, because convenience stores often merchandise these bottles in ice bins. Reis also appreciates the toughness of the BOPP.
"Our labels set us apart from our competition, and if the bottles are banged together on store shelves, our label stays smooth, without wrinkle," Reis says. "They don't burst because the BOPP substrate gives where paper labels tear."
Reis adds that the contract packagers that fill and label Snapple find the film easy to work with. "The LS 447 film has worked well for us and runs through the operation with consistent quality to meet our customers' requirements," she says.
Companies in this article