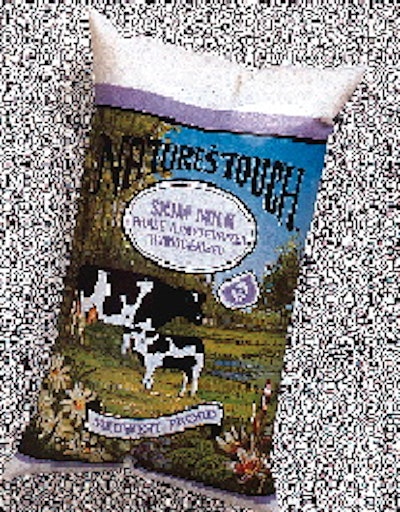 Kwik Trip Dairy, LaCrosse, WI, switched to its new graphic approach about a year ago, says Al Christian, plant superintendent.
The dairy has been producing milk in pouches for 14 years, he says, even before DuPont Canada (Whitby, Ontario, Canada) got into the business by acquiring rights to the equipment that uses its Sclairfilm. The dairy provides the half-gallon pouches only to its 260 Kwik Trip and Kwik Star gas station stores in Iowa, Wisconsin and Minnesota. The bags are completely preprinted, except for the pull date that's stamped onto the material on the packaging machine.
Pouches now represent 65% of the dairy's volume and are still growing, Christian says. The balance is in plastic bottles, from quarts to gallon jugs. "The pouch represents so much less waste than a gallon jug. With two pouches, you have about twenty grams of packaging, compared to 65 grams with a gallon milk jug," he says. That's reflected in the price, $1.99/gal, no matter where the milk is sold. The biggest differential is in Minneapolis, Christian says, where a gallon jug regularly sells for $2.79.
Companies in this article