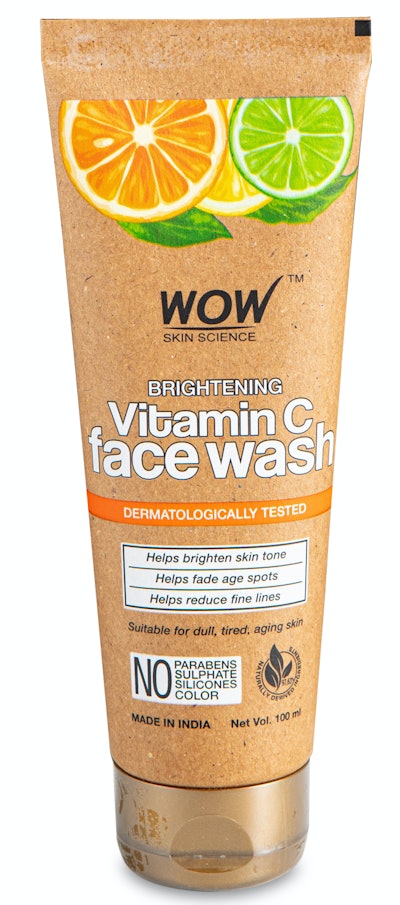 WoW Skin Science, an Indian skincare company, packages its range of Vitamin C face wash with UFlex's Kraftika paper tube. The brand has been able to enhance its sustainability footprint and has positioned its face wash with much more confidence on the retail shelves.
The Kraftika tube was developed to reduce plastics and the overall impact on the environment compared to that of a traditional plastic tube used for skincare and cosmetic products, and it was recognized with a Gold Flexible Packaging Achievement Award for Packaging Excellence from the FPA. The tube also won a Silver Award for Expanding the Use of Flexible Packaging and another for Technical Innovation.
---
---
The tube is made with Forest Stewardship Council- (FSC) certified virgin kraft paper, which helps reduce the tube's body weight by up to 45%. To strike a balance between sustainability, performance, and aesthetics, biaxially-oriented polypropylene (BOPP) film is laminated to the kraft paper and is further laminated to barrier polypropylene (PP), which provides necessary barrier properties to extend shelf life. The cap of the tube is made of PP, but UFlex is evaluating ways to reduce the cap size and increase the paper content of the entire package. The tubes have strong barrier properties with a low moisture absorption rate and high bursting strength, which provide all the features of plastic tubes while being more eco-friendly. The tube offers a rustic paper look and feel with matte finish film and rotogravure printing.
"The need to develop a tube that has multiple attributes and casts the least impact on the environment was a long-felt need," says Ish Dhawan – General Manager Tubes Division, UFlex. PW
Companies in this article