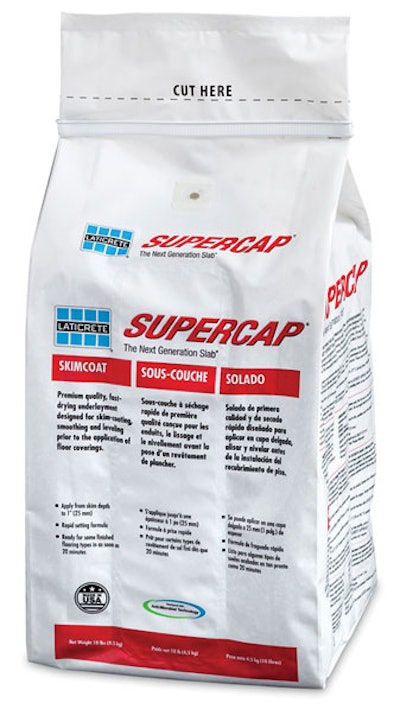 It won a Gold Award for Expanding the Use of Flexible Packaging, a Gold Award for Sustainability, a Silver Award for Packaging Excellence, and a Silver Award for Technical Innovation.
The unique package format, which uses a baffle system to create the stability of a rigid package, was first introduced in 2015. Offering a laudable number of sustainability advantages upon introduction, ConservaCube added to that list in 2017 when it switched from a laminated polyethylene structure to a co-extruded PE film. Assisting ConservaCube in the switch was resin supplier and FPA member Nova Chemicals, which submitted the FPA competition entry form on behalf of their customer.
The ConservaCube, which can be used as an alternative to lay-flat bags, pouches, bag-in-box formats, and rigid packaging, offers a range of benefits for brand owners, retailers, and consumers alike. For brand owners, it provides an opportunity to use flexible packaging for large volumes of dry, free-flowing products up to 55 lb. The four-paneled, flat-bottom pouch derives its strength and dimensional stability from its trademark design of baffles positioned around the inside of the pouch. When these are filled—either manually or via an automated or semi-automated bag filler—rigidity results.
When compared with the large, heavy-duty bags typically used for applications such as pet, lawn and garden, household, chemical, and other products, the ConservaCube can be stacked in layers on a pallet with no overhang and no exterior, secondary support required. The four pouch sizes, or "footprints," available include 6 x 6 in., 9.5 x 9.5 in., 12 x 13 in., and 40 x 48 in., all of which were designed to fit on a standard, 8 x 8-ft pallet. For brand owners, this maximizes pallet-load efficiencies, which reduces freight and warehousing costs as well as the greenhouse gas emissions related to transport.
Brand owners also benefit from the full 360-deg view the cube-shaped package provides at retail, with four panels providing ample space for branding. The film can be flexo-printed in up to 10 colors by ConservaCube majority owner Primary Packaging, Inc., which also manufactures the film.
Retailers also win due to the package's shape, as it displays well in a warehouse environment, cubes out on a pallet, maximizes shelf space, and reduces restocking. For customer convenience, the ConservaCube can be produced with either a carry handle or a reclosable feature.
Full recyclability of the package has always been a feature of the ConservaCube. But in 2017, the company sought a new structure that could provide enhanced efficiency and sustainability, while still being recyclable. Explains Mark Kay, Performance Films Group Leader, Polyethylene Business, for Nova Chemicals, "ConservaCube was looking to move from a laminated PE structure to a co-extruded PE structure. The laminated structure required multiple steps, which added time and costs to the manufacturing process. It also increased environmental impact due to additional required transportation of films. With a co-extruded structure, the streamlined manufacturing process takes place in a single location and in fewer steps—saving time, money, and GHGs."
Kay explains that the challenge for Nova was to create a co-extruded film that offered the same performance as the laminated structure, including strength, optics, and sealability. "Laminated structures allow for reverse print, often considered superior for optics and shelf appeal, and in this case, the two different film structures provided specific physical performance properties that were difficult to achieve in a co-extruded structure," he says.
To help identify the right film formulation and resin combination, Nova Chemicals' Technical Service Specialist for ConservaCube, Frank Puterbaugh, worked on-site at Primary Packaging's facility in Bolivar, OH. Through a series of trials with different resin and layer combinations, a co-extruded film structure that achieved comparable performance to the laminated structure was identified.
As Kay explains, the new structure comprises multiple PE resins that deliver properties such as strength, stiffness, optics, and sealability—all of which are required in heavy-duty bag applications. One of the key resins used is Nova's SPsK919 linear low-density PE, which Kay says offers exceptional creep performance (package shape retention), stiffness-toughness balance, and seal performance. The resin used in the skin layers provides the optics required for crisp surface printing.
Using this custom resin, Primary Packaging produces the film for the ConservaCube on a three-layer co-extrusion blown-film line, after which it flexo-prints the film. The bag is then converted by ConservaCube at its Kent, OH, facility using equipment custom-designed and manufactured by Hudson-Sharp.
Along with its FPA entry form, ConservaCube also supplied a picture of a commercial application of its bag by Laticrete Supercap, a Bethany, CT-based manufacturer of premium self-leveling materials and patented pump-truck technology for the building industry. As Mark Martinez, President of ConservaCube shares, Laticrete has been using the package since summer 2017 for three if its skim coat products: Supercap, Drytek, and NXT.
He explains that Laticrete moved to the ConservaCube format from a multiwall paper bag to draw new attention to the brand. They are using a 6 x 6 x 8-in., 10-lb format, which is filled on a standard auger filler. For user convenience, the bag uses a double-wire tin-tie reclosable feature.
Says Martinez, "Sales for this product line have increased and exceeded expectations."
Companies in this article