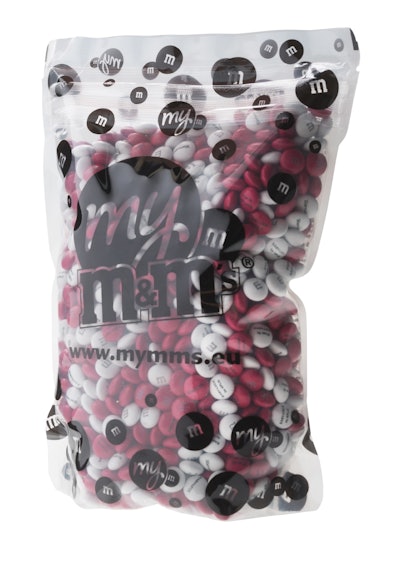 The firm has integrated the intuitive EASY-LOCK by APLIX® closure into the package. This allows consumers to easily reseal and secure their package, making MY M&M's the perfect personalized gift and party favor.
EASY-LOCK by APLIX® is an innovative polyethylene reclosable system designed for flexible packaging. Its hook-to-hook technology enables consumers to easily seal their package without perfect alignment. Unlike other reclosure systems, EASY-LOCK by APLIX® is suitablefor all ages and keeps freshness locked in.
Since its launch, EASY-LOCK by APLIX® has been very successful in both Europe and United States. Thanks to its flexible design and technology, this intuitive closure outperforms other resealable designs and increases product differentiation for a variety of products including cheese, coffee, frozen food, pet food, confectionary, detergents and other manufactured goods.
Companies in this article