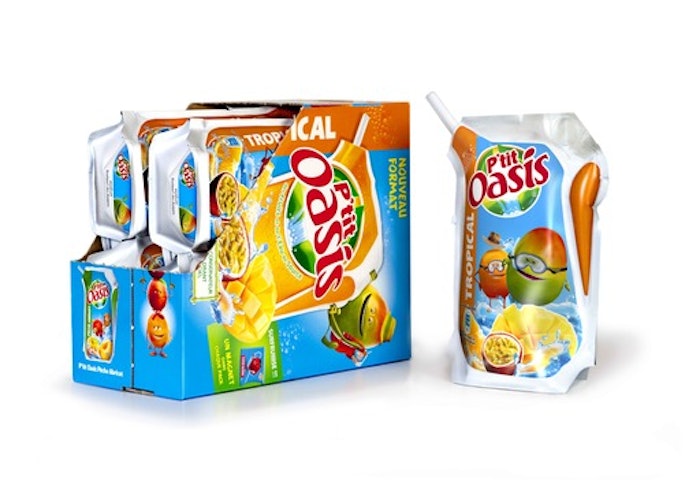 As the fast-moving consumer goods market becomes more and more competitive, brand owners need to differentiate their brands from competitors. Oasis fruit juice from Orangina-Schweppes France has positioned itself as the healthy, fun, and refreshing still drink for kids and the whole family. By launching the new P'tit Oasis in Ecolean's 200- mL aseptic pouch package, they offer an alternative package with an air-filled handle and an attached straw for their target group—kids and teenagers. The pouch is not only flexible and easy to use, says Ecolean, but it also has a low environmental impact since it uses a reduced amount of resources. 

"Our mission is to delight our local consumers with fun, refreshing, and natural moments of pleasure," says Catherine Hubert, Research & Development director at Orangina-Schweppes. "We believe that Ecolean has the right package to fit this purpose."

Adds Peter L. Nilsson, CEO of Ecolean, "We are delighted that the French market leader in juice drinks launches the P'tit Oasis in our Ecolean Air Aseptic package. It is a breakthrough in Western Europe, and we look forward to a long-term relationship."

P'tit Oasis is sold in cartons of eight packages and is being distributed in 80%of all retail stores in France and Belgium.
Companies in this article