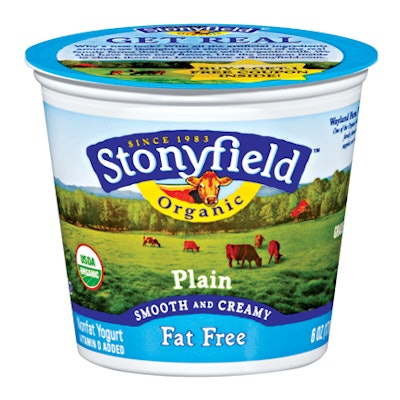 A grassroots vibe is growing quietly in intensity. Consumers not only are concerned about the foods they're eating and the beverages they're drinking, but they're also worried about the packaging for these products. This trend should provide a wake-up call for consumer product companies that believe consumers are only scrutinizing product ingredients. Consumers also are examining the package components, and if they have any suspicions about package safety, they're not going to buy the product.
A recent report from Supermarket Guru Phil Lempert is quite revealing—and jaw-dropping—in its support of this trend. Lempert conducted a national consumer survey delving deeper into product and package safety. In Lempert's survey of consumers, a whopping 77% of respondents expressed concern about packaging materials and 69% reported a change in shopping habits directly correlated to package safety. In addition, 70% said they refuse to purchase certain products because of concerns about the packaging.
There is no doubt that people have become more educated about the food and beverages they're consuming. Recent food scares, and obesity and health issues, have brought much of this concern to the forefront. However, it seems consumers are now focusing on packaging and the implications of various materials and components being used. Perhaps the result of bad press concerning Bisphenol A (BPA) in plastics, 56% of the respondents to Lempert's survey stated they avoid purchasing any product with packaging that contains BPA. They expressed concern about packaging material potentially migrating into food and beverage products. Though the Food and Drug Administration hasn't banned the substance, it has expressed concern about BPA's potential harmful health effects, especially in babies and young children.
Even with BPA as a separate issue, 43% of survey respondents stated they avoid plastic packaging in general. Elsewhere, 36% avoid dyes. 18% watch out for glues, and 17% steer clear of any packaging printed with inks. Many consumers are sensitive to the chemicals used in making packaging. These chemicals can trigger anything from mild allergic reactions to more serious health issues.
And what about the safety-related sentiments concerning packaging post-purchase? In the survey, 88% of respondents reported safety concerns about components used in a microwave or a conventional oven, and 51% expressed doubt when the foods involved were for infants, youths, and elderly people.
A call to action
Given that package safety is an emerging issue, it's time for consumer packaged goods (CPG) companies and package-creation teams to re-evaluate packaging and find ways to make it as safe as possible. Brand owners should strive to communicate to consumers when they make strides in this direction. Reassurance matters. And it's not just food and beverage packaging we're talking about here. All consumer product packaging should be part of this process, too.
Think about it: Consumers are being drawn to "cleaner" foods and consumer products as never before. They're shunning food and beverages laced with unpronounceable chemicals. They're nixing harsh cleaners in favor of greener substitutes. People increasingly are aware of the environmental bombardment of toxins the human body is subjected to, and they're consciously choosing products on that basis. As a result, the Whole Foods of the world have profited. Retailers like these are stocking brands that mesh with their philosophy of being better for humans and the Earth; their own brands also meet this high threshold.
Natural and organic brands long have adopted sustainability as overall business philosophies from their inception. This approach encompasses internal operations, business practices, and packaging, as well as product ingredients and sourcing. Reduced packaging always has been the first priority; followed by the use of recycled, reusable, and recyclable packaging. Safety and healthier options are routinely weighed during package creation.
These values have increasingly resonated with consumers, who have shown a willingness to spend more money for cleaner products. In response, mainstream food and beverage manufacturers have been removing ingredients altogether or replacing them with healthier options. They're sourcing more natural and organic choices than ever. Given this attention to the product, isn't the revamping of packaging the next logical step? If products are cleaner and more wholesome, doesn't it make sense to present them in cleaner, more wholesome packaging? After all, packaging is a large part of the consumer's whole experience with the brand. Inspiring confidence in both the product and the packaging strengthens the desirability of a brand over its competitors.
Transparency:
More than an aspiration
As an industry, we've made strides we rightfully can be proud of, but much work remains to be done. For one thing, the more than 1,200 consumers who responded to the Supermarket Guru survey say they want less plastic used in packaging. A gradual switch to safer bioplastics, made from renewable plant sources rather than from petroleum, likely would reassure consumers if brand owners explained it to them. As materials become more readily available and costs become more reasonable, it makes sense to switch to viable new options.
Many CPG companies are packaging beverages in thinner-wall plastics. Others are reducing label sizes or integrating bioplastics. BPA is being eliminated. Some companies are using biodegradable soy inks or biodegradable adhesives. Some packaging is coming from unbleached paperboard or featuring non-toxic clay or limestone coatings. What can you do to make your package cleaner?
After accomplishing that, why not let consumers know all about it? Companies often focus on touting product innovation, but what about package innovation? It's a big deal when Coca-Cola announces its new plant bottle, when Sun Chips announces the first totally compostable snack bag, when TerraCycle collects packaging waste to repackage its own earth-friendly products. It's important when Method launches a new ultra concentrated laundry detergent with Smartclean Technology™ in a sleek, 20-oz package, with a pump top that will clean 50 loads of laundry and can be lifted and dispensed with one hand.
How many other package innovations have gone unnoticed because manufacturers simply haven't called consumer attention to them? Here are three examples of brands that are getting it right when it comes to package safety and being gentler on the environment.
• Stonyfield Farms has stopped using HDPE #2 plastic cups, opting for thinner-wall #5 polypropylene (BPA free) cups for its yogurts. Though the new cups are not recyclable, they use much less energy and material to produce than the old cups. Stonyfield Farms upcycles as many cups and lids as possible by making the waste available to other manufacturers, which produce toothbrushes, razor handles, and other consumer products. Multi-pack Yo Baby yogurt cups are made from BPA-free polystyrene #6 containers.
• Tom's of Maine uses packaging made from post-consumer recycled paperboard for its personal care products, saving 6,000 trees per year. Packages are printed using vegetable-based inks. Bar soaps are wrapped in biodegradable cellulose from wood fibers. Compostable film from corn is used to wrap consumer samples. Deodorant stick packaging made from #5 polypropylene is being recycled. The print on the company's corrugated shipping cases comes from waste ink.
• Nestlé Prepared Foods Co.'s Stouffer's brand adopted paperboard trays for its family and large-family sizes of multi-serve frozen meals, replacing plastic trays. The conversion from CPET plastic trays to paperboard was made for the family size entrees after the company tested them in Stouffer's Easy Express items in 2009. Consumers are armed with more information than ever before. Thanks to social networking, word spreads quickly. As a result, consumers are taking control of brand messaging, especially if marketers aren't taking the lead by sharing information clearly about their brands' products and packaging. Correct and sometimes incorrect information about product and packaging is quickly disseminated. When the information is erroneous, the damage done to brands can be incalculable.
That's why honestly and forthrightly sharing information in every marketing channel is advisable. Let consumers know about both product and packaging components. Clear, simple messaging works. In fact, every company should reassure consumers about the safety of their products and packaging after having assured that both are safe. These steps are paramount to gaining consumer confidence and trust, which have been in decline recently. Without this extra effort, brands will wither as consumers make more conscious decisions.
Rather than viewing product and package safety as a negative, CPG companies ought to embrace it as an opportunity to reassert the value of their brands. Making safety a top priority, and then being transparent about it in all communications with consumers, will make a positive impact in a wary marketplace, leading to lasting connections and loyalty.
About the author: Ted Mininni is the president of Design Force Inc., a brand design consultancy.