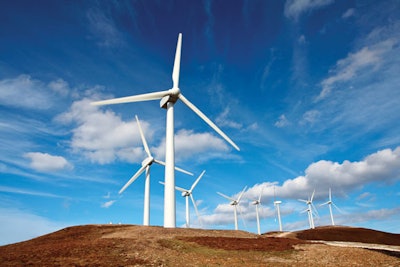 One common denominator uniting these disparate package types is the fact that energy consumption related to the manufacturing process and the costs associated with that consumption represent increasingly significant operational considerations. What's more, energy consumption directly contributes to greenhouse gas emissions, impacting an organization's carbon footprint.
In response to climate change pressure, leading retailers and consumer packaged goods companies are placing more emphasis on their supply chain to manage carbon. Wal-Mart, Procter & Gamble, Unilever, and many other companies have established formal plans to query their respective supply chain partners on energy consumption and associated carbon emissions and, in some instances, use those results as a metric for purchasing decisions. So to stay competitive, packaging organizations are wise to more deeply analyze their energy usage, develop a sustainability strategy, and implement optimization activities.
In general, packaging operations personnel can focus on three areas to help them do this: energy efficiency or reduction, renewable energy procurement, and carbon management.
Energy efficiency or reduction
Obviously, a reduction in energy consumption will reduce energy costs, but how can this be done in a packaging operation? Depending on the type of packaging operations, a number of opportunities exist to reduce energy consumption and, therefore, carbon emissions. A cultural shift within the organization—making each employee accountable for saving energy—can lead to substantial reductions.
To support an energy efficient culture, numerous energy efficiency projects can also be implemented to drive reductions. For example, analyzing compressed air and air handling systems and subsequently optimizing the energy usage by compressors and related piping systems is one way to have an impact on overall energy usage. Lighting retrofitting is another. The use of light sensors and new energy-efficient lighting technologies and bulbs can be introduced into plant environments to minimize wasted electricity. Shutdown optimization, demand control, and HVAC optimization are other key methods for reducing energy usage and boosting efficiency. Installing variable frequency drives and more efficient and optimally sized electric motors can significantly lower energy consumption.
Companies should remember that it's critical to benchmark carbon emissions before reduction activities are implemented so that quantified, verifiable emissions reductions are measured and accounted for following improvements.

Renewable energy procurement
Packaging organizations can also look at developing opportunities to purchase and/or generate renewable energy as a way to have an impact on their sustainability goals. The use of renewable energy sources such as wind, solar, and biomass offsets the greenhouse gas emissions generated by traditional sources such as coal and natural gas. Renewable strategies include examining and determining which green energy options, offset/credit programs, and green utility pricing might mesh cost effectively with an overall operations and sustainability plan. Additionally, many state and federal incentives are provided that facilitate end-users securing a portion of their electric power from on-site renewable generation projects. Companies that make informed, balanced, and diversified renewable energy portfolio decisions are companies that can have a true advantage in the marketplace.
Carbon management
Taking a closer look at metrics related to greenhouse gas emissions as a result of identified energy efficiency or renewable projects has an impact on sustainability. As overall energy use is reduced, the company's carbon footprint also naturally shrinks and sustainability grows. Opportunities to manage carbon as a commodity are also available and required for many end users. Whether operating in the European Union under the Emissions Trading Scheme (ETS) and other compliance markets, or in the U.S. where voluntary carbon markets are becoming more prominent and liquid, opportunities to utilize offsets or credits to achieve carbon reductions are becoming more readily available. Intelligent carbon risk management can lead to impressive gains in overall sustainability programs.
With competitive market pressures driven by retailers and consumer packaged goods leaders and the probability of more formalized federal, state, and regional environmental legislation, keeping an eye on energy is a great way for packaging companies to maximize their sustainability program—and stay ahead.
Summit Energy currently represents more than 10,000 commercial and industrial facilities in all 50 states, Canada, Mexico, Puerto Rico, and Europe. Summit harvests value for clients through strategic energy management, integration of sustainable strategies, and price risk management in the increasingly volatile energy marketplace. For more information on Summit Energy Services, please visit http://www.summitenergy.com.
Companies in this article