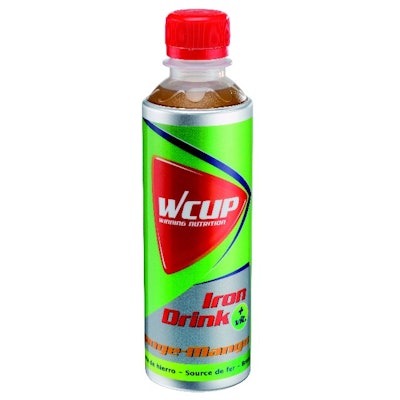 A 300-mL bottle made largely of flexible film was among the more intriguing packages and packaging technologies displayed on day one of interpack 2008 in Dusseldorf, Germany. Belgian sports drink marketer WCUP of Tessenderlo, Belgium, is the first to commercialize the unusual Aisacan container, which comes from Aisapack SA (www.aisacan.com) and, according to an Aisapack press release, is based on the Cyclero concept from Huhtamaki (www.huhtamaki.com)

In keeping with today's drive for packaging that is more sustainable, this container is said to have a carbon footprint 50% smaller than the PET container that it replaces. Minimal material use, says Aisacan, translates to less processing energy and transportation costs.

At the end of the day, the container's novelty may be a more compelling driver than whatever environmental benefits it may or may not have. Aisacan is a three-part container plus reclosable threaded cap. The three parts are:

A compression-molded bottom and shoulder
A three-layer lamination of polypropylene/20-micron foil/PP
Construction details
Here's how the parts—including the liquid inside—come together.
Aisapack compression molds top and bottom. Huhtamaki-Germany does the three-layer lamination and also reverse prints the outside layer of PP on a gravure press. The three components are sent to Aisacan in Vouvry, Switzerland, for assembly. This resembles a tube-making process, where the body is cut from rollstock and formed into a tube before having top and bottom welded in place on a high-speed rotary system.

Finished containers are placed in bags and then in corrugated shippers and sent to a contract packager. That firm uses what Aisacan calls a "standard PET neck handling filling line" to fill bottles at 15,000 per hour.

Belgium's WCUP performed a trial of the Aisacan in January of February of this year. Company CEO Anita Van Genechten was so impressed by consumer response she decided to completely replace PET. WCUP's isotonic drink is sold in cycling shops, fitness clubs, and football clubs in much of western Europe.